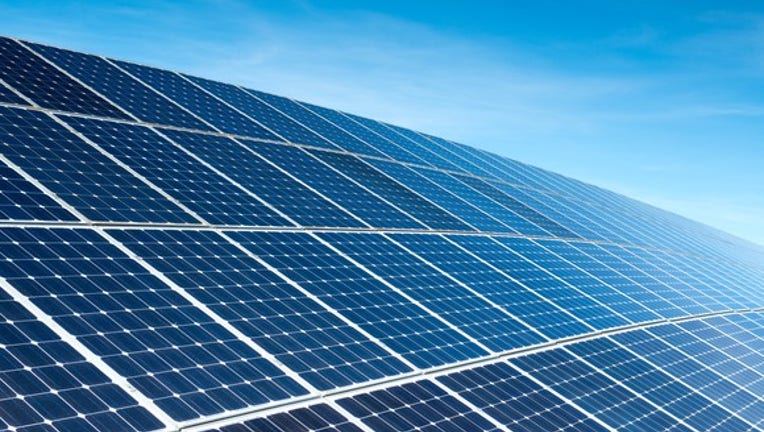 What happened
Shares of solar-manufacturing giant JinkoSolar Holding Co. (NYSE: JKS) plunged as much as 11.1% after being downgraded by two analysts. At 3:30 p.m. EDT, shares were still trading down 10.5% on the day.
So what
Analysts at Morgan Stanley downgraded JinkoSolar to underweight and put a $16.40 price target on the stock; they expect margins and revenue to be under pressure as solar-module prices decline. Citigroup also downgraded the stock to a sell rating and put a $15 price target on it, down from a previous target of $15.50.
Image source: Getty Images.
These downgrades come ahead of the company reporting earnings on June 5. Competitors have reported gross margins down significantly from a year ago, and are lucky to be at breakeven.
Now what
The problem for JinkoSolar, and other commodity solar competitors, is that manufacturing expansions with newer, less expensive equipment are coming online in the next year, and the products those competitors will make are higher-efficiency than what JinkoSolar currently makes. That'll put further pressure on solar-panel sale prices as well as margins.
I don't think this new discount is a buy sign for the stock; right now I would be wary of JinkoSolar, and all Chinese competitors in solar, given the poor earnings trends.
10 stocks we like better than JinkoSolar Holding CompanyWhen investing geniuses David and Tom Gardner have a stock tip, it can pay to listen. After all, the newsletter they have run for over a decade, Motley Fool Stock Advisor, has tripled the market.*
David and Tom just revealed what they believe are the 10 best stocks for investors to buy right now... and JinkoSolar Holding Company wasn't one of them! That's right -- they think these 10 stocks are even better buys.
Click here to learn about these picks!
*Stock Advisor returns as of May 1, 2017
Travis Hoium has no position in any stocks mentioned. The Motley Fool has no position in any of the stocks mentioned. The Motley Fool has a disclosure policy.