Why Shares of Jabil Circuit Inc. Tumbled on Thursday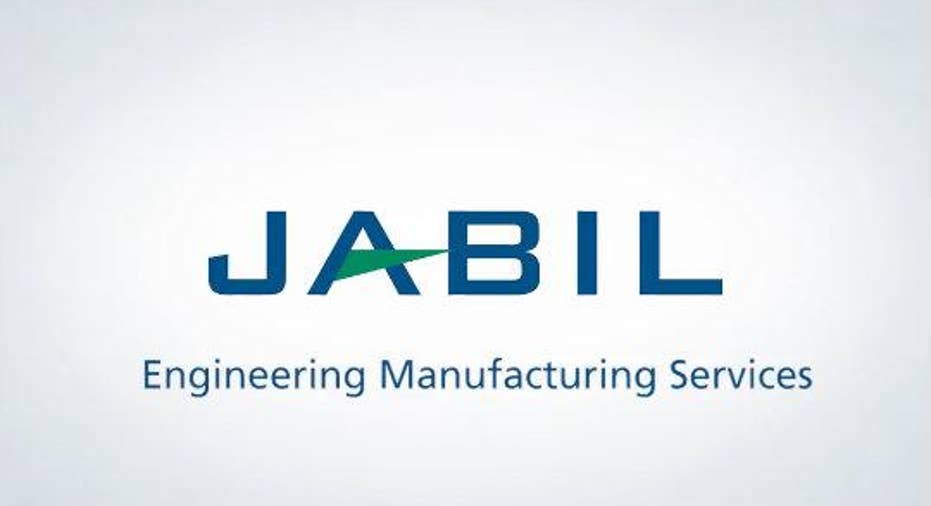 Image source: Jabil.
What: Shares of Jabil Circuit slumped on Thursday following the company's second-quarter earnings report. Jabil missed analyst estimates for both revenue and earnings, and provided guidance well short of analyst expectations. At noon Thursday, the stock was down about 10%.
So what: Jabil reported quarterly revenue of $4.4 billion, up 2.2% year over year but $100 million short of the average analyst estimate. The diversified manufacturing services segment generated $1.7 billion of revenue, while the electronics manufacturing services segment accounted for the remaining $2.7 billion of revenue.
It posted non-GAAP earnings of $0.57 per share, up from $0.50 per share during the same period last year but $0.03 below analyst expectations. Non-GAAP earnings exclude amortization of intangibles, stock-based compensation, and a variety of other items. On a GAAP basis, Jabil reported EPS of $0.41, up from $0.27 during the prior-year period.
"I'm pleased to report second quarter results that were largely in line with our guidance and expectations," said CEOMark Mondello. "The performance of our EMS segment was outstanding and above expectations, while our DMS segment grew modestly as we faced a slight downturn in product demand late in our fiscal quarter specific to our mobility business."
Now what: In addition to missing estimates for earnings and revenue, Jabil's guidance came up short of expectations. The company forecasts third-quarter revenue in a range of $4.1 billion to $4.3 billion, far below the $4.75 billion analysts were expecting. Mondello pointed to reduced demand in mobility to explain the lackluster outlook. Non-GAAP EPS is expected between $0.12 and $0.18, not even in the ballpark of the average analyst estimate of $0.51.
With disappointing second-quarter results and terrible guidance, investors were right to send shares of Jabil tumbling on Thursday.
The article Why Shares of Jabil Circuit Inc. Tumbled on Thursday originally appeared on Fool.com.
Timothy Green has no position in any stocks mentioned. The Motley Fool has no position in any of the stocks mentioned. Try any of our Foolish newsletter services free for 30 days. We Fools may not all hold the same opinions, but we all believe that considering a diverse range of insights makes us better investors. The Motley Fool has a disclosure policy.
Copyright 1995 - 2016 The Motley Fool, LLC. All rights reserved. The Motley Fool has a disclosure policy.