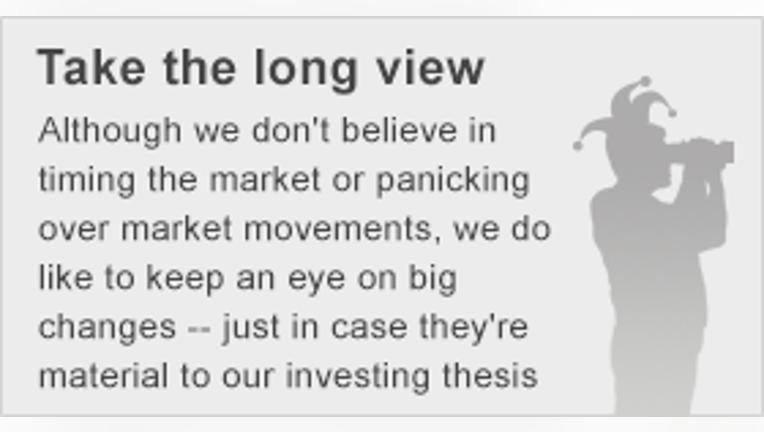 What: Shares of IT wholesale distributor Ingram Micro soared on Thursday after the company announced that it had agreed to be acquired by Chinese firm Tianjin Tianhai. At 11:30 a.m. EST Thursday, the stock was up about 21%.
So what: Tianjin Tianhai is paying $38.90 per share in cash for Ingram Micro, putting the equity value of the transaction at roughly $6 billion. The price of the deal represents a 39% premium over Ingram Micro's average closing price during the thirty-day period ending on Feb. 16. The company expects the transaction to close during the second half of 2016, although regulatory issues may slow down, or even derail, the deal.
Upon the closing of the transaction, Ingram Micro will operate as a subsidiary of Tianjin Tianhai, and as part of HNA Group, an aviation, tourism, and logistics company that is the largest shareholder in Tianjin Tianhai. The company will retain its current slate of executives, and remain headquartered in Irvine, California.
Now what: Ingram Micro CEO Alain Monie pointed out the benefits of being acquired. "As a part ofHNA Group, we will have the ability to accelerate strategic investment, as we continue to capitalize on the constant evolution of technology and emerging trends by adding expertise, capabilities and geographic reach," Monie said. "Additionally,Ingram Microwill now be part of a larger organization that has complementary logistics capabilities and a strong presence inChinathat can further support the growth and profitability objectives of our vendor and customer partners."
For Ingram Micro shareholders, the deal price of $38.90 per share is the highest price the stock has traded for since the dot-com bubble. Given the hefty premium, which values the company at nearly 32 times trailing-12-month earnings, it seems unlikely that a better offer will surface.
The article Why Shares of Ingram Micro Inc. Surged Today originally appeared on Fool.com.
Timothy Green has no position in any stocks mentioned. The Motley Fool has no position in any of the stocks mentioned. Try any of our Foolish newsletter services free for 30 days. We Fools may not all hold the same opinions, but we all believe that considering a diverse range of insights makes us better investors. The Motley Fool has a disclosure policy.
Copyright 1995 - 2016 The Motley Fool, LLC. All rights reserved. The Motley Fool has a disclosure policy.