Why Shares of Immunomedics Inc Are up an Astounding 89% in 2017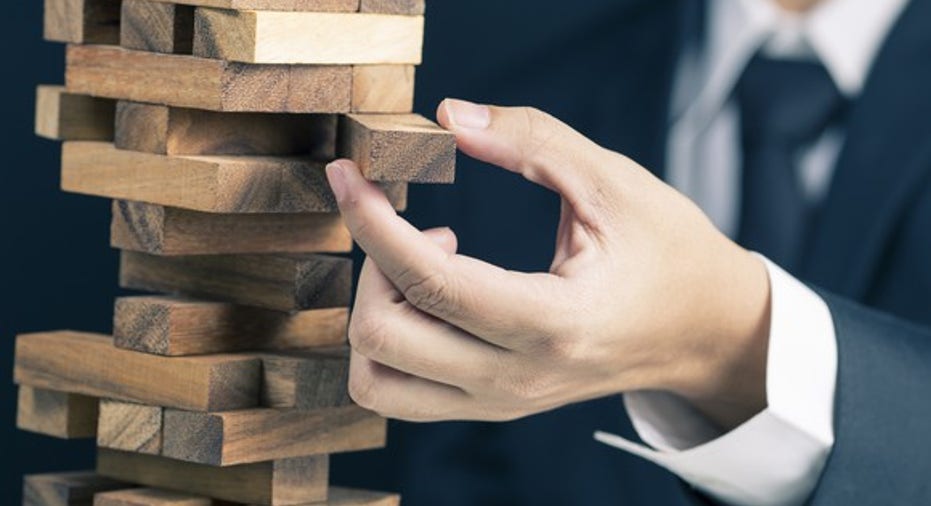 Shareholders of small-cap biotech Immunomedics (NASDAQ: IMMU) have had an absolutely blowout 2017 with shares up over 89% in the first 4 months of this year alone. The combination of a shareholder activist along with a potential licensing deal has pushed share prices to highs unseen since 2013. So will the stock continue to skyrocket? I for one don't think so. But first, in order to divine this company's future, it's necessary to take a look back at what brought this company to where it is today.
Pipeline potential
Immunomedics is a clinical-stage biotech developing what are called antibody drug conjugates (ADCs) for the treatment of various forms of cancer. ADCs are in essence chemotherapy attached to a targeting monoclonal antibody. Unlike traditional chemotherapy, which affects all cells (both normal and cancerous), by binding a chemotherapy agent to a highly targeted antibody, ADCs are able to differentiate between healthy and diseased tissue and thereby deliver their toxic payloads directly onto cancerous cells. In this way, ADCs have the potential to destroy cancerous tissue while leaving normal, healthy tissue intact.
Image source: Getty Images.
Immunomedics most advanced ADC is IMMU-132 or "sacituzumab govitecan." In early 2016, following a successful phase 2 trial of IMMU-132 in triple-negative breast cancer (TNBC), IMMU-132 was granted Breakthrough Therapy Designation for the treatment of patients with TNBC who have failed at least two prior therapies. This designation is designed to expedite the development and review of drugs which treat life-threatening diseases or conditions.
Strong phase 2 results
TNBC is a serious disease which affects an estimated 40,000 people in the U.S. annually. This type of cancer is particularly aggressive, with a median overall survival (OS) time between 10 and 13 months and a median progression-free-survival (PFS) usually between 3 and 4 months. There is currently no single standard chemotherapy treatment for patients with relapsed TNBC.
In a phase 2 study conducted in 69 TNBC patients, the company reported that IMMU-132 led to a PFS of 6 months and an OS of 16.6 months. On the backs of this strong phase 2 data, the company announced that they plan to submit an application to the FDA for IMMU-132 for thetreatment of metastatic TNBC in mid-2017.The company is also planning to initiate a phase 3 confirmatory trial for IMMU-132 in TNBC this year.
Battle in the boardroom
While IMMU-132 was successful in phase 2, phase 3 trials are expensive -- often costing in the hundreds of millions of dollars. With only $5 million in cash and cash equivalents, Immunomedics struck up a licensing deal with the larger Seattle Genetics (NASDAQ: SGEN). As terms of the deal, Seattle Genetics would pay Immunomedics $250 million upfront for rights to IMMU-132 and up to an additional $1.7 billion in milestone payments.
While this deal may seem good on the surface, VenBio, a biotech-focused hedge fund which owns around 10% of Immunomedics does not seem to agree. VenBio has called the deal "poorly constructed" and not in the best interest of Immunomedics shareholders. Therefore, on March 9th, it was announced that VenBio filed suit against the deal which resulted in a 30 day hold wherein the deal was halted. As shares of Immunomedics rose almost 20% on this announcement, it seems the market believes a higher bid may be coming.
Time to buy?
While IMMU-132 did show promising results in phase 2, it is important to remember that this was only a phase 2 trial of 69 patients. Though the FDA will most likely allow for Immunomedics (and possibly Seattle Genetics) to file for approval of IMMU-132 on the back of phase 2 data alone, should the phase 3 trial fail, this approval could potentially be rescinded. In addition, while a larger bid may come forth, Seattle Genetics may also take the opportunity to walk away from the table. For myself, I would say that there are too many unknowns with this investment. For now, I'd stay on the sidelines.
10 stocks we like better than ImmunomedicsWhen investing geniuses David and Tom Gardner have a stock tip, it can pay to listen. After all, the newsletter they have run for over a decade, Motley Fool Stock Advisor, has tripled the market.*
David and Tom just revealed what they believe are the 10 best stocks for investors to buy right now... and Immunomedics wasn't one of them! That's right -- they think these 10 stocks are even better buys.
Click here to learn about these picks!
*Stock Advisor returns as of February 6, 2017
David Liang has no position in any stocks mentioned. The Motley Fool recommends Seattle Genetics. The Motley Fool has a disclosure policy.