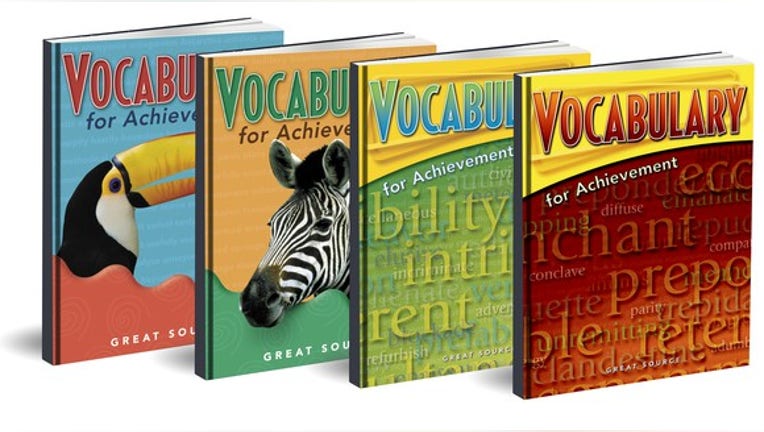 What happened
Shares of education services and content provider Houghton Mifflin Harcourt (NASDAQ: HMHC) jumped on Thursday after the company reported its first-quarter results. Revenue and earnings came in above analyst expectations, prompting investors to push the stock 9.4% higher as of 1:21 p.m. EDT.
So what
HMH reported first-quarter revenue of $222 million, up 8% year over year and well above the $196.9 million analysts were expecting. Billings were up 10% year over year to $184 million. The sales increase was driven by an increase in domestic education net sales and Heinemann professional publishing net sales, as well as other items.
Image source: Houghton Mifflin Harcourt.
HMH posted a net loss of $121 million, down 27% year over year. EPS was a loss of $0.98, $0.10 higher than analysts were expecting. Higher revenue and decreases in both cost of sales and operating expenses boosted the bottom line.
HMH CEO Jack Lynch emphasized that 2017 would be a year of change:
Now what
HMH is engaged in a review and evaluation of its business, with plans to improve its operational efficiency and right-size its cost structure. The company expects to achieve between $70 million and $80 million in annualized cost savings by the end of 2018, although this will come with charges totaling $41 million to $45 million.
HMH CFO Joe Abbott painted a rosy long-term picture despite the company's current challenges:
Investors bought into the turnaround story on Thursday, but the company has a long road ahead of it.
10 stocks we like better than Houghton Mifflin HarcourtWhen investing geniuses David and Tom Gardner have a stock tip, it can pay to listen. After all, the newsletter they have run for over a decade, Motley Fool Stock Advisor, has tripled the market.*
David and Tom just revealed what they believe are the 10 best stocks for investors to buy right now... and Houghton Mifflin Harcourt wasn't one of them! That's right -- they think these 10 stocks are even better buys.
Click here to learn about these picks!
*Stock Advisor returns as of May 1, 2017
Timothy Green has no position in any stocks mentioned. The Motley Fool has no position in any of the stocks mentioned. The Motley Fool has a disclosure policy.