Why Shares of Harmonic Inc. Tumbled Today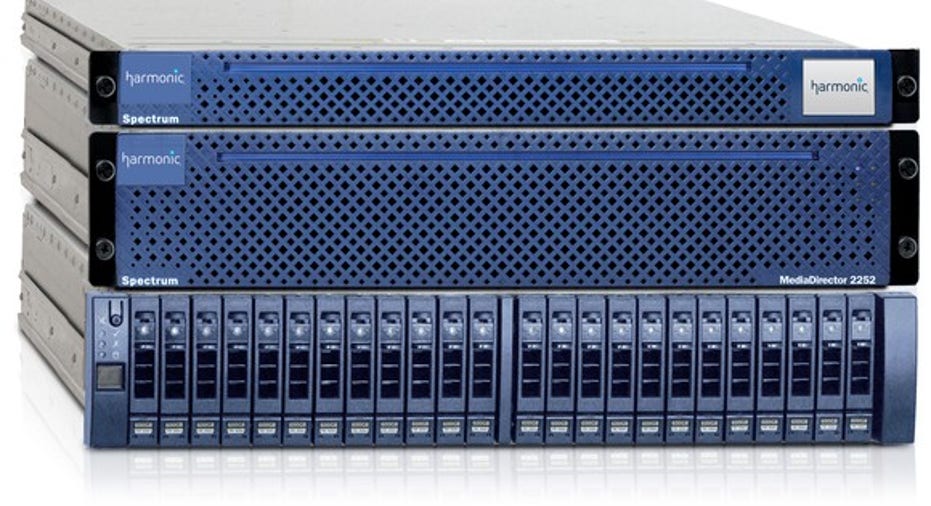 Image source: Harmonic.
What happened
Shares of video delivery infrastructure provider Harmonic Inc. (NASDAQ: HLIT) slumped on Thursday following the release of the company's third-quarter report. Harmonic missed analyst estimates across the board and provided guidance that was well below expectations, leading the stock to drop 16% by 2:45 p.m. EST.
So what
Harmonic reported third-quarter non-GAAP revenue of $101.7 million, up 22% year over year but about $5.5 million below the average analyst estimate. Bookings rose 30.4% year over year to $97.3 million, but were down about $20 million compared to the second quarter.
Harmonic CEO Patrick Harshman blamed soft legacy cable edge demand and a mix-shift toward video software and services for the revenue shortfall: "Turning to our Video segment, our transformational VOS offering drove a stronger-than-forecasted mix of software- and services-related orders, impacting third quarter revenue recognition while maintaining near-record backlog and deferred revenue."
Non-GAAP EPS came in at a loss of $0.01, down from essentially breakeven during the prior-year period and $0.04 below analyst expectations. The earnings shortfall occurred despite annualized cost savings from the company's acquisition of Thomson Video Networks are now expected to exceed the company's previous target.
Now what
Harmonic expects to produce fourth-quarter non-GAAP revenue between $106 million and $111 million, below analyst expectations of $116.1 million. Non-GAAP EPS is expected in the range of $0.05 to $0.07, far short of analyst expectations of $0.13.
While Harmonic performed worse than expected during the third quarter, leading to the steep drop in the stock price, Harshman is looking to the future: "We are encouraged by the competitive momentum of our transformational initiatives, and remain focused on revenue growth, improving profitability and enhancing shareholder value."
10 stocks we like better than Harmonic When investing geniuses David and Tom Gardner have a stock tip, it can pay to listen. After all, the newsletter they have run for over a decade, Motley Fool Stock Advisor, has tripled the market.*
David and Tom just revealed what they believe are the ten best stocks for investors to buy right now... and Harmonic wasn't one of them! That's right -- they think these 10 stocks are even better buys.
Click here to learn about these picks!
*Stock Advisor returns as of November 7, 2016
Timothy Green has no position in any stocks mentioned. The Motley Fool has no position in any of the stocks mentioned. Try any of our Foolish newsletter services free for 30 days. We Fools may not all hold the same opinions, but we all believe that considering a diverse range of insights makes us better investors. The Motley Fool has a disclosure policy.