Why Shares of Guess?, Inc. Got Cut Today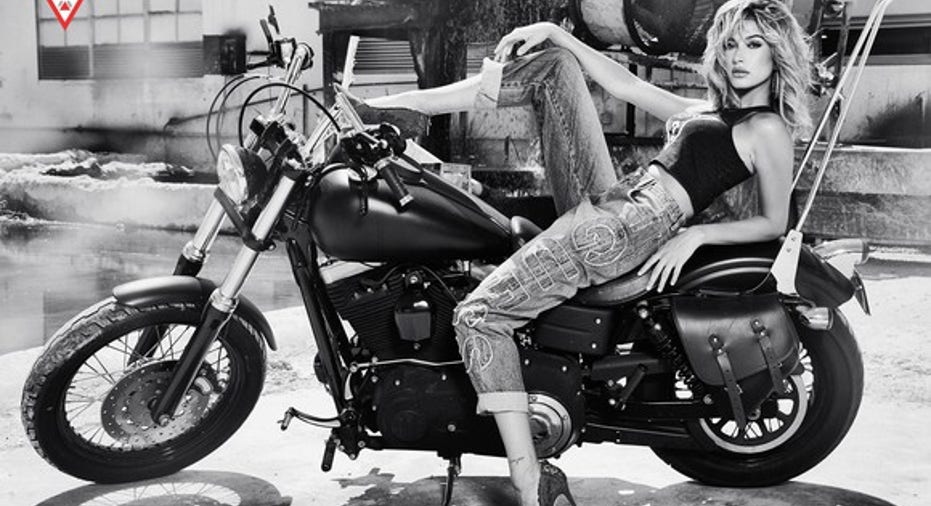 What happened
Shares ofGuess?, Inc. (NYSE: GES)tumbled today as the market continues to digest the company's fourth-quarter and full-year results for thefiscal year ended Jan. 28, which were released yesterday and were below many analysts' expectations. The stock fell as much 16% throughout the trading day.
So what
Guess? has faced some challenges during the fiscal year, including currency fluctuations that hurt its international sales at time when its U.S. same-store sales are in decline. As a result, fiscal-year 2017 sales were essentially flat compared with fiscal 2016, but earnings per share dropped 72% to $0.27. Part of the problemis that the company's gross margin continued its downward spiral to a low of 33.7% as Guess? used discounted pricing to try to move more units out of inventory.
Image source: Guess?, Inc.
Now what
Not everything was bad for the year. International sales growth looked stronger when adjusting for currency swings, especially in Europe, where sales jumped 9.2% onconstant currency basis, and nearly 5% on those same terms in Asia. In Q4, those numbers started to surge -- up nearly 14% in Europe and an impressive 28% in Asia.
Still, there were plenty more bad signs, such as the fact thatthe company's cash and cash equivalents fell 11% from a year ago. Meanwhile, inventories are up -- a sign that there could be more discounting on the horizon. Additionally, the company faces a growing level of debt. Bottom line: Guess?continuallydisappointed the market throughout 2016, and its stock suffered throughout the year. So far, 2017 looks like it could be similarly painful.
10 stocks we like better than Guess?When investing geniuses David and Tom Gardner have a stock tip, it can pay to listen. After all, the newsletter they have run for over a decade, Motley Fool Stock Advisor, has tripled the market.*
David and Tom just revealed what they believe are the 10 best stocks for investors to buy right now...and Guess? wasn't one of them! That's right -- they think these 10 stocks are even better buys.
Click here to learn about these picks!
*Stock Advisor returns as of February 6, 2017.
Seth McNew has no position in any stocks mentioned. The Motley Fool recommends Guess?. The Motley Fool has a disclosure policy.