Why Shares of Guess? Inc. Dropped Today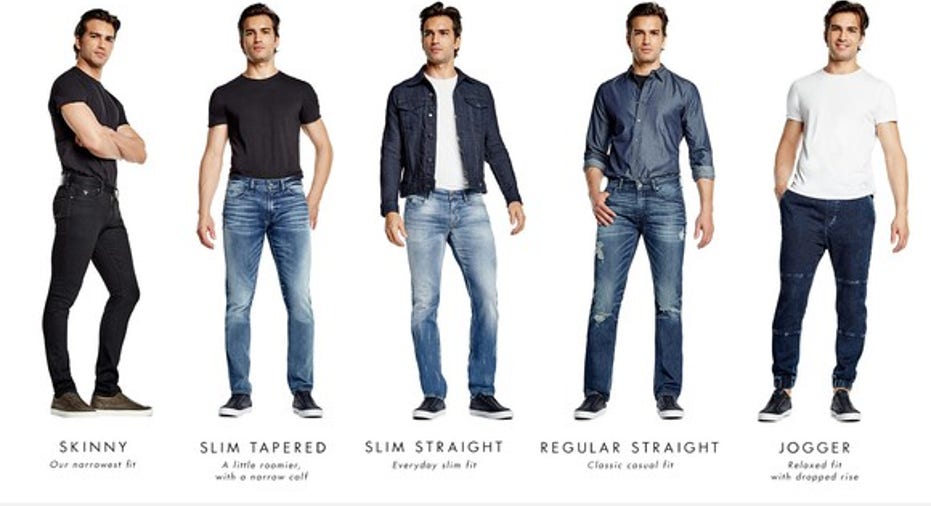 Image source: Guess? Inc.
What happened
Shares of apparel company Guess? Inc.(NYSE: GES) slumped on Thursday following the release of a disappointing third-quarter report. While Guess managed to grow revenue, the company missed expectations badly and provided lackluster guidance. At 11:30 a.m. EST, the stock was down about 11%.
So what
Guess reported third-quarter revenue of $536.3 million, up 2.9% year over year but $15 million below the average analyst estimate. Europe and Asia showed strength, with sales in the regions rising 16.4% and 9.8%, respectively. The Americas were weak, with retail revenue off 4.7% and wholesale revenue off 4.3%.
"While I recognize the challenges we are facing in the Americas, I am thrilled that, due to our various revenue enhancement initiatives, our third-quarter revenues increased by 3%," said Guess CEO Victor Herrero. "We enjoyed strong double digit growth inEuropeand inAsia, and we remain focused on improving our profitability inNorth America. As we reach the end of our transition year, I look forward to fiscal year 2018 with tremendous anticipation and excitement."
EPS came in at $0.11, down from $0.15 during the prior-year period and $0.03 short of analyst expectations. Gross margin dropped 1.7 percentage points year over year to 33.6%, driving down Guess' operating margin to 2.8%. That compares to 4% during the third quarter of last year.
Now what
Guess expects to grow fourth-quarter revenue by 3.5% to 7.5%, with EPS in the range of $0.40 to $0.50. This implies revenue of $681 million to $707 million, well below analyst expectations of $724 million. Analysts also expected Guess to guide for EPS of $0.60.
Guess's revenue and margins have been in decline since 2012, and the company's third-quarter results don't suggest that anything has changed. International sales growth was solid, but the Americas remains Guess' most important geographic region. The company drove middling sales growth during the quarter, but it was at the expense of profitability.
10 stocks we like better than Guess? When investing geniuses David and Tom Gardner have a stock tip, it can pay to listen. After all, the newsletter they have run for over a decade, Motley Fool Stock Advisor, has tripled the market.*
David and Tom just revealed what they believe are the 10 best stocks for investors to buy right now... and Guess? wasn't one of them! That's right -- they think these 10 stocks are even better buys.
Click here to learn about these picks!
*Stock Advisor returns as of November 7, 2016
Timothy Green has no position in any stocks mentioned. The Motley Fool recommends Guess?. Try any of our Foolish newsletter services free for 30 days. We Fools may not all hold the same opinions, but we all believe that considering a diverse range of insights makes us better investors. The Motley Fool has a disclosure policy.