Why Shares of Groupon Are Surging Today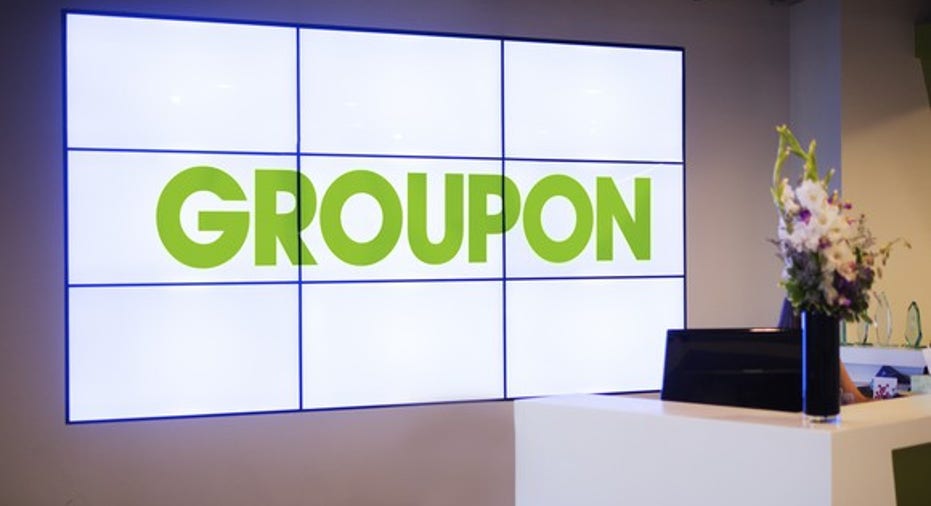 What happened
Shares of Groupon (NASDAQ: GRPN) soared on Wednesday following the release of the company's fourth-quarter report. The provider of daily deals beat analyst estimates for both revenue and earnings, driven by a surge in active customers. At 11:30 a.m. EST, the stock was up about 22%.
So what
Groupon reported fourth-quarter revenue of $934.9 million, up 1.9% year over year and $22 million higher than the average analyst estimate. Gross billings declined slightly year over year, but strength in North America mostly offset weakness in international markets.
Image source: Groupon.
Groupon added 2 million active customers in North America during the fourth quarter and 5.2 million during 2016, the largest annual increase in four years. Half of the total added during the fourth quarter came from Groupon's acquisition of LivingSocial.
Non-GAAP EPS came in at $0.07, up from $0.04 during the prior-year period and $0.05 higher than analysts were expecting. The company's GAAP loss grew to $0.09 per share, down from a loss of $0.08 per share during the fourth quarter of 2015. Groupon spent $162.4 million on share repurchases in 2016, helping to boost its per-share numbers.
Now what
Groupon provided some pieces of guidance for 2017, although the company failed to give an outlook for revenue. Gross profit for the 15 countries in Groupon's go-forward footprint is expected in the range of $1.30 billion to $1.35 billion, up $40 million to $90 million on a constant currency basis. Adjusted EBITDA from those same countries is expected between $200 million and $240 million, up between $16 million and $56 million on the same basis.
With revenue and earnings beats in the bag, and with guidance calling for increases in gross profit and EBITDA adjusting for the countries that will be exited this year, investors bid up shares of Groupon. The challenge going forward will be to continue adding customers and growing the bottom line.
10 stocks we like better than GrouponWhen investing geniuses David and Tom Gardner have a stock tip, it can pay to listen. After all, the newsletter they have run for over a decade, Motley Fool Stock Advisor, has tripled the market.*
David and Tom just revealed what they believe are the 10 best stocks for investors to buy right now... and Groupon wasn't one of them! That's right -- they think these 10 stocks are even better buys.
Click here to learn about these picks!
*Stock Advisor returns as of February 6, 2017
Timothy Green has no position in any stocks mentioned. The Motley Fool has no position in any of the stocks mentioned. The Motley Fool has a disclosure policy.