Why Shares of GameStop Corp. Tumbled 24% in November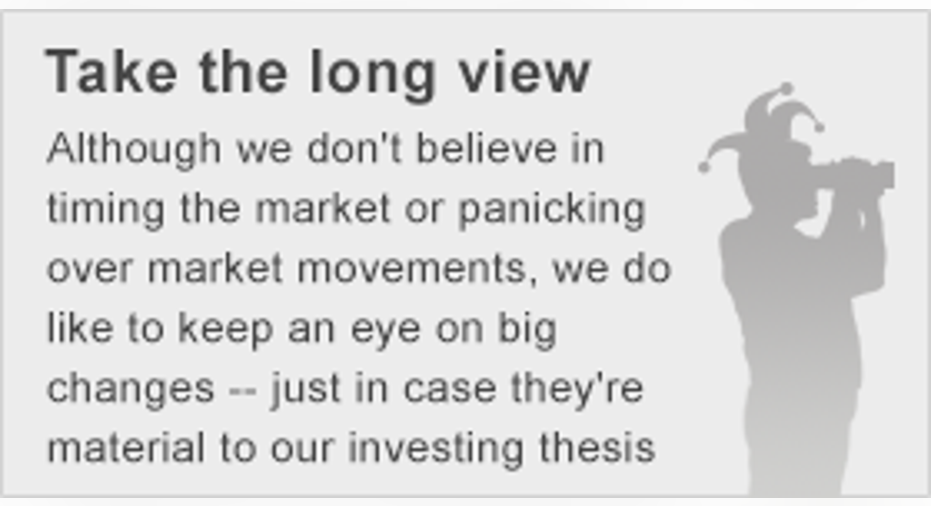 What: Shares of video game retailer GameStop collapsed in November, declining by 24%, according toS&P Capital IQdata. The company's third-quarter results badly missed analyst estimates, and its guidance fell short of expectations.
So what: GameStop reported quarterly revenue of $2.02 billion, down 3.6% year over year and about $120 million lower than analysts were expecting. Same-store sales slumped 1.1% year over year, driven by a 20.4% decline in new hardware sales and a 9.3% decline in new software sales. Pre-owned sales increased slightly, and digital receipts rose by 8.7%, but this wasn't enough to offset weakness elsewhere.
Non-GAAP EPS came in at $0.54, down from $0.57 during the same period last year, and $0.05 shy of the average analyst estimate. Gross margin rose due to the mix shift toward used games, which are far more profitable than new games and hardware, but operating expenses jumped year over year despite the decline in revenue.
In addition to missing analyst estimates for the third quarter, GameStop provided disappointing fourth-quarter guidance. The company expects comparable-store sales to be within a wide range of -1% to +6%, while non-GAAP EPS is expected to be between $2.12 and $2.32. Analysts were expecting earnings of $2.37 per share.
Now what: GameStop has benefited from strong sales of the latest generation of game consoles, and its used games segment remains the most important, and most profitable, part of its business. But it's likely that console games will eventually shift mostly to digital, away from physical disks, and while this may not happen until the next generation of consoles is released, or possibly even later, GameStop's current business model won't work in a digital-only world.
GameStop has been trying to diversify, selling consumer electronics and mobile devices through various brands, including Spring Mobile and Simply Mac. Mobile and consumer electronics accounted for 8.2% of revenue during the third quarter, while digital products represented just 2% of sales. If Sony or Microsoft decide to eschew disks in their next consoles, GameStop could be in big trouble.
Investors punished GameStop stock during November for the company's disappointing results, and with the stock now trading for less than 10 times the low end of GameStop's earnings guidance for the full year, there's quite a bit of pessimism surrounding the company.
The article Why Shares of GameStop Corp. Tumbled 24% in November originally appeared on Fool.com.
Timothy Green has no position in any stocks mentioned. The Motley Fool has no position in any of the stocks mentioned. Try any of our Foolish newsletter services free for 30 days. We Fools may not all hold the same opinions, but we all believe that considering a diverse range of insights makes us better investors. The Motley Fool has a disclosure policy.
Copyright 1995 - 2015 The Motley Fool, LLC. All rights reserved. The Motley Fool has a disclosure policy.