Why Shares of G-III Apparel Group Ltd. Tanked Today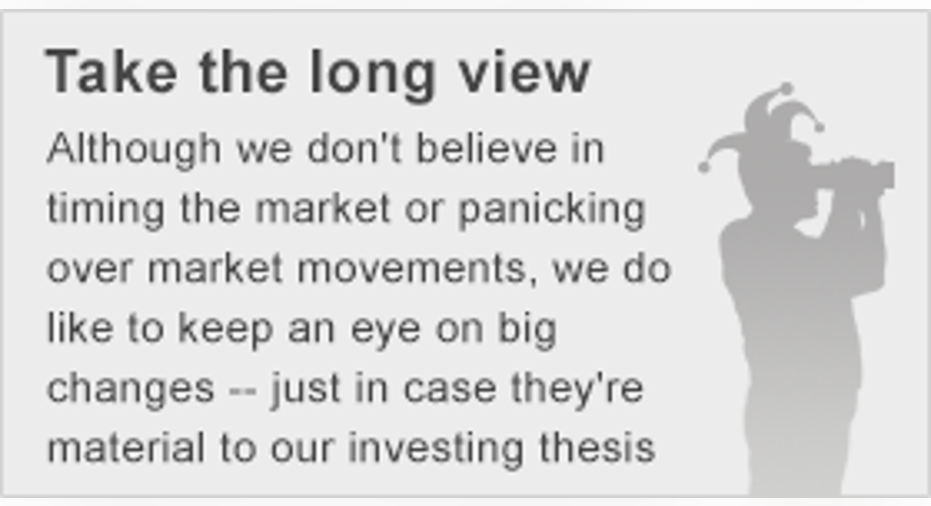 What:G-III Apparel Group Ltd., the maker of licensed apparel for brands like Calvin Klein and Cole Haan, badly missed estimates in its fourth quarter earnings report, sending shares down 17.2% as of 12:47 p.m EST Tuesday. The company posted a profit of just $0.17 per share, well below estimates at $0.42. Revenues, meanwhile, grew 2.5% to $527.4 million, which was well short of expectations at $566.4 million.
So what:Like many other apparel companies, G-III blamed the weak performance in part on warm winter weather. CEO Morris Goldfarb said its outerwear business was "heavily affected by the warmest winter on record," and weakness in outerwear was fully responsible for the poor results. He did credit the performance of the non-outerwear Calvin Klein business as well as dress, team sports, and G.H. Bass for growth, but it was not enough to outweigh the outerwear issues.
Several retailers pointed to the warm weather as an excuse for a slow quarter, a common scapegoat in the industry. While profits grew modestly in the quarter, earnings per share shrunk more than 60% from $0.48 a year ago due to higher promotion costs and disappointing outerwear sales.
Now what:Looking ahead, G-III's prospects don't seem much better as the company's full-year guidance was also significantly lower than expectations. Management is projected EPS of $2.55-$2.65 for fiscal 2017, modestly above last year's $2.44, but short of the analyst consensus of $3.14.
With a disappointing quarter and guidance like that, today's drop seems deserved. I wouldn't expect G-III's performance to improve as long as weakness remains in the apparel industry.
The article Why Shares of G-III Apparel Group Ltd. Tanked Today originally appeared on Fool.com.
Jeremy Bowman has no position in any stocks mentioned. The Motley Fool has no position in any of the stocks mentioned. Try any of our Foolish newsletter services free for 30 days. We Fools may not all hold the same opinions, but we all believe that considering a diverse range of insights makes us better investors. The Motley Fool has a disclosure policy.
Copyright 1995 - 2016 The Motley Fool, LLC. All rights reserved. The Motley Fool has a disclosure policy.