Why Shares of Franklin Resources, Inc. Are Surging Today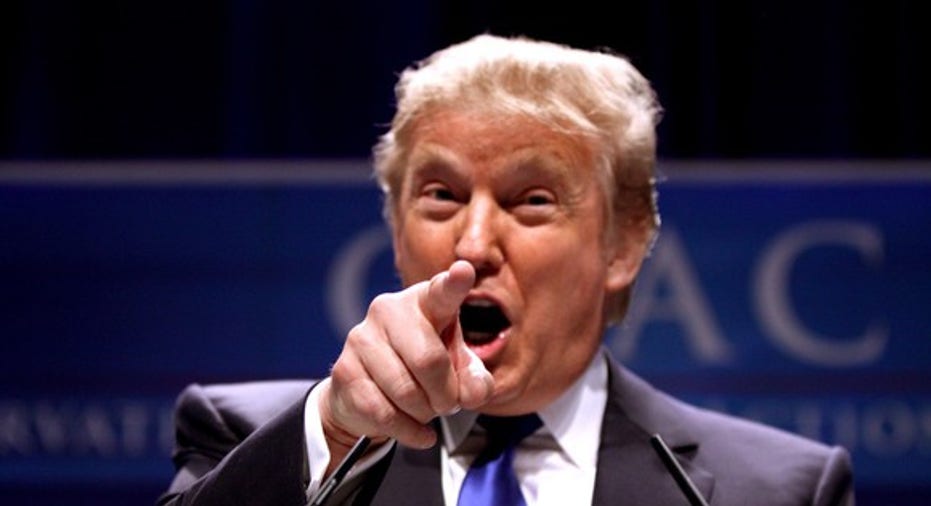 Image source: Flickr user Gage Skidmore.
What happened
Shares of Franklin Resources, Inc. (NYSE: BEN) are surging by about 14% as of 3 p.m. EST on Wednesday as the market digests Tuesday's report of Franklin's assets under management (AUM), as well as what President-elect Donald Trump means for the asset manager.
So what
Franklin Resources reported that its total assets under management fell by roughly $10 billion in October, to $723 billion, down from $733.3 billion at the end of September. Equity funds led the decline, in no small part due to a general decline in stock prices during the month.
Investors have largely come to expect the company to report a slow bleed in AUM, as its generally higher-fee stock and bond funds lose to passive investment vehicles, and its bond funds lose the investor interest due to weak performance resulting from their outsize energy holdings at the top of the energy cycle.
But what the market wasn't expecting was that Donald Trump would become President-elect Donald Trump. On the campaign trail, Trump proposed a 10% repatriation tax on profits earned by American companies in foreign markets, a significant reduction from the statutory rate of 35%. The company reported having $8.5 billion in cash held overseas as of Sept. 30, 2016, much of which could theoretically be repatriated and distributed to shareholders.
Now what
On its most recent earnings call, Franklin Resources' Chairman and Chief Executive Officer, Gregory Johnson, indicated that the company would potentially repatriate cash held overseas, pay the reduced tax rate, and distribute the excess cash to shareholders in the form of a special dividend. That was what the company did after a repatriation holiday was last passed by Congress in 2004.
With a current market capitalization of just over $22 billion, and foreign cash worth $8.5 billion, Franklin Resources could afford to make a very big dividend payment to shareholders if Donald Trump follows through on its repatriation plan with the help of a Republican majority in the House and Senate.
10 stocks we like better than Franklin Resources When investing geniuses David and Tom Gardner have a stock tip, it can pay to listen. After all, the newsletter they have run for over a decade, Motley Fool Stock Advisor, has tripled the market.*
David and Tom just revealed what they believe are the ten best stocks for investors to buy right now... and Franklin Resources wasn't one of them! That's right -- they think these 10 stocks are even better buys.
Click here to learn about these picks!
*Stock Advisor returns as of November 7, 2016
Jordan Wathen has no position in any stocks mentioned. The Motley Fool has no position in any of the stocks mentioned. Try any of our Foolish newsletter services free for 30 days. We Fools may not all hold the same opinions, but we all believe that considering a diverse range of insights makes us better investors. The Motley Fool has a disclosure policy.