Why Shares of Fortress Investment Group LLC Are Surging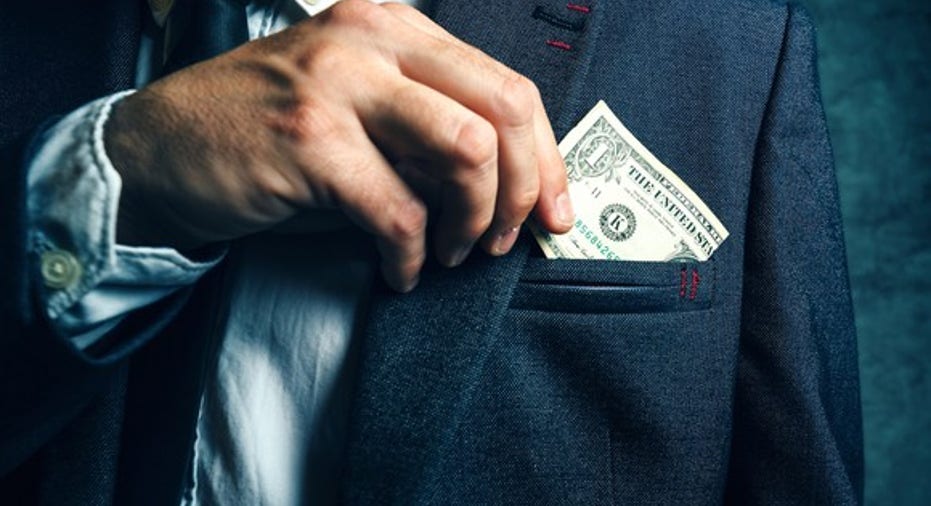 What happened
Shares of Fortress Investment Group LLC (NYSE: FIG) are trading higher by about 29% as of 10:30 a.m. EST after the company announced it would be acquired by SoftBank (NASDAQOTH: SFTBF), a Japanese conglomerate.
So what
Fortress shareholders stand to collect $8.08 per share in cash, a roughly 39% premium to the closing price on Feb. 13. They could receive up to two more quarterly dividends in the amount of $0.09 per share prior to closing, bringing the total haul to $8.26 per share.
Executives Pete Briger, Wes Edens, and Randy Nardone are committed to staying with the company. Each signed a five-year employment contract and will invest 50% of their after-tax proceeds from the transaction into Fortress-managed investment products.
The company went public just over 10 years ago at $18.50 per share, nearly doubling in its debut to trade at $35 at market open. The IPO was well timed, capitalizing on the market's exuberance for all things financial. By late 2008, however, shares traded for less than $1.00 as Fortress was pummeled by the financial crisis.
Image source: Getty Images.
Now what
With 34.99% ownership among Briger, Edens, and Nardone, the three all but guarantee that that deal will receive sufficient shareholder support. At a current market price of $7.98 per share, the company trades at a mere 1.2% discount to the acquisition price. Including two dividends along the way, the discount widens but only to 3.4%. The market clearly believes the deal should close on the anticipated timeline in the second half of 2017.
10 stocks we like better than Fortress Investment GroupWhen investing geniuses David and Tom Gardner have a stock tip, it can pay to listen. After all, the newsletter they have run for over a decade, Motley Fool Stock Advisor, has tripled the market.*
David and Tom just revealed what they believe are the 10 best stocks for investors to buy right now... and Fortress Investment Group wasn't one of them! That's right -- they think these 10 stocks are even better buys.
Click here to learn about these picks!
*Stock Advisor returns as of February 6, 2017
Jordan Wathen has no position in any stocks mentioned. The Motley Fool has no position in any of the stocks mentioned. The Motley Fool has a disclosure policy.