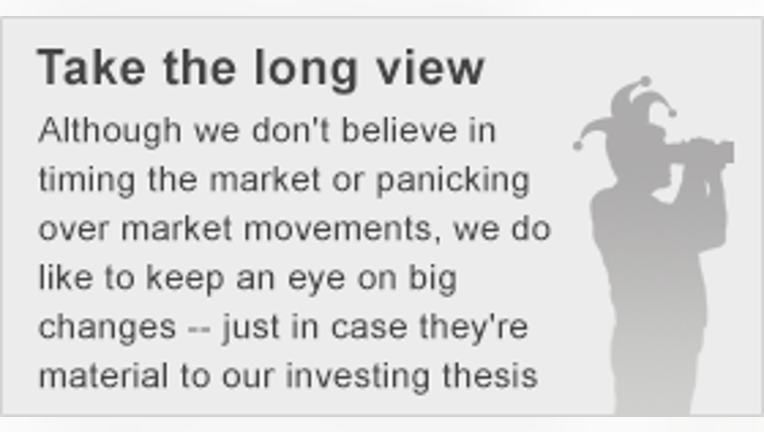 Image source: First Solar.
What: Shares of large-scale solar leader First Solar, jumped 12% in morning trading Wednesday after reporting fourth-quarter earnings.
So what: Quarterly revenue came in at $942 million, and earnings were $1.60 per share. For the full year, revenue was $3.6 billion, and earnings were $5.37 per share. Revenue was at the high-end of previous guidance, and earnings were above the 2015 range of $4.30 to $4.50 per share.
Bookings for the year were also 3.4 GW, which exceeded the year's 2.9 GW in shipments, a key to long-term growth. With the ITC extension now in place, the runway for First Solar through 2020 looks very strong.
Now what: Operational improvement is really driving First Solar's strong results. Improving efficiency of solar panels to lower costs on project installations have helped the company's competitiveness, and a strong balance sheet gives it flexibility to sell projects on time frames that are the most profitable. With all of the tailwinds in the solar industry during the next few years, I think this is just the start of great results from First Solar.
The article Why Shares of First Solar, Inc. Surged 12% Today originally appeared on Fool.com.
Travis Hoium owns shares of First Solar. The Motley Fool has no position in any of the stocks mentioned. Try any of our Foolish newsletter services free for 30 days. We Fools may not all hold the same opinions, but we all believe that considering a diverse range of insights makes us better investors. The Motley Fool has a disclosure policy.
Copyright 1995 - 2016 The Motley Fool, LLC. All rights reserved. The Motley Fool has a disclosure policy.