Why Shares of First Solar, Inc. Plunged 11% Today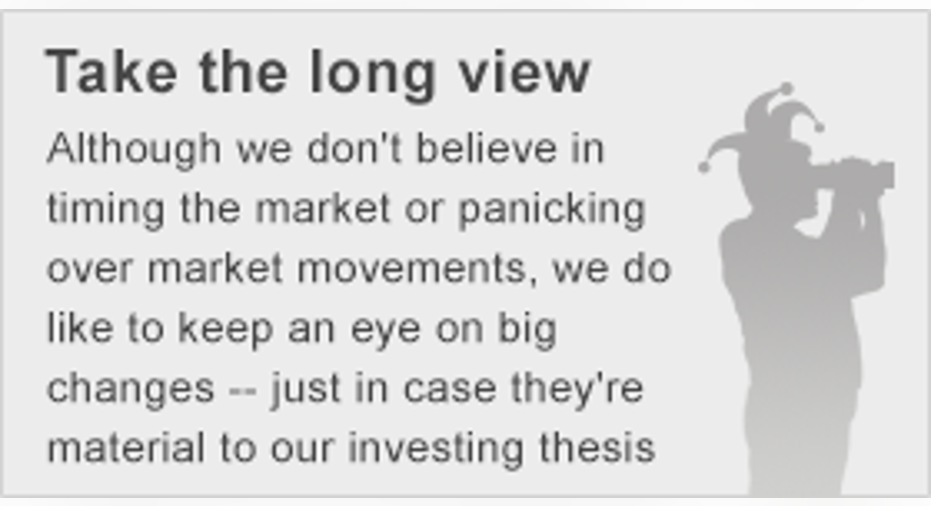 What: Shares of leading solar company First Solar, dropped as much as 11% on Thursday after announcing 2016 guidance.
So what: Management expects 2016 revenue to be between $3.9 billion and $4.1 billion with earnings of $4 to $4.50 per share. Analysts had previously expected $4 billion in revenue and earnings of $4.30 per share.
On the surface the guidance at worst had a lower range than analysts expected but wasn't terribly disappointing. What was eye catching was an expected gross margin of 16% to 18%, lower than the expected 24% to 25% gross margin in 2015. With 2016 expected to be a record year for the solar industry, investors may be thinking that margins should be going up, not down.
Now what: While gross margins are an important gauge of health in the solar industry, it's important to understand what's happening around that margin figure. First Solar primarily works on utility scale projects that have long lead times, so in 2016 it'll be working on deals finalized in 2014 and 2015, not exploiting short-term demand.
One negative impact on margins in 2016 is what the company calls third party EPC projects, where First Solar offers more services than just a module but isn't the developer of a project. These projects come with lower margin percentages but more margin dollars, so long-term it's better for the company's bottom line even if the margin percentage is lower.
The other thing to consider is that First Solar's improving technology isn't being rolled out to manufacturing plants all at once, so there's a lag between seeing technology improvements start to roll out and when they have a full impact on the income statement. Some of the improvements management is investing in require equipment downtime, which would have a negative impact on volume in 2016, so they're balancing when to roll out higher efficiency modules. Again, long-term, First Solar is heading in the right direction, but technology improvements will be a slow differentiator, it's not a switch that turns on automatically.
I think the key from guidance is that First Solar will remain solidly profitable in 2016 and is continuing to roll out improvements in technology and cost than help solidify its long-term position. That's what makes this a long-term buy, even if the short-term sentiment is down today.
The article Why Shares of First Solar, Inc. Plunged 11% Today originally appeared on Fool.com.
Travis Hoium owns shares of First Solar. The Motley Fool has no position in any of the stocks mentioned. Try any of our Foolish newsletter services free for 30 days. We Fools may not all hold the same opinions, but we all believe that considering a diverse range of insights makes us better investors. The Motley Fool has a disclosure policy.
Copyright 1995 - 2015 The Motley Fool, LLC. All rights reserved. The Motley Fool has a disclosure policy.