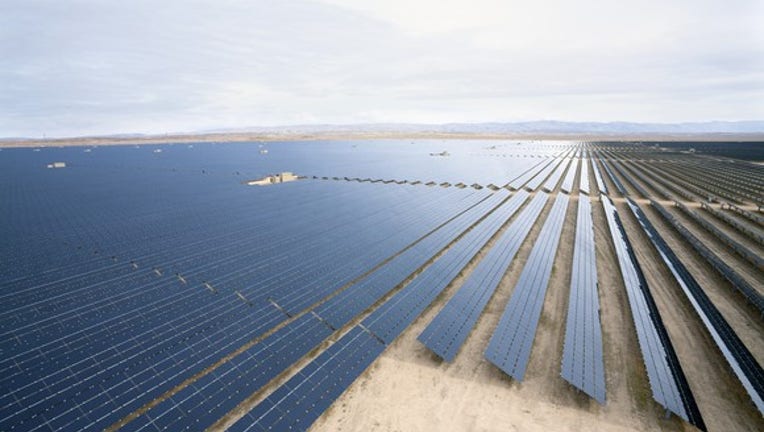 What happened
Shares ofFirst Solar, Inc. (NASDAQ: FSLR) went up as much as 19.6% today after the solar leader reported first-quarter earnings results. At 1:20 p.m. EDT, the stock was still up 13.2% and holding gains for the day.
So what
Revenue rose 1.8% to $891.8 million in the quarter and net income plunged from $195.6 million a year ago to $9.1 million, or $0.09 per share. But results easily beat analyst estimates of $667.8 million in revenue and a loss of $0.13 per share.
Image source: First Solar.
What really got investors excited was management's increased 2017 revenue guidance by $50 million, to $2.85 billion to $2.95 billion, and non-GAAP earnings-per-share guidance by a quarter, to $0.25 to $0.75. Higher sales of solar system components and more robust sale prices for projects caused the results to surpass expectations.
Now what
2017 was predicted to be a very bad year for solar companies, which is why First Solar's management is taking this time to upgrade its equipment from Series 4 modules to Series 6. And now demand for both Series 4 modules in the short term and Series 6 modules in the long term may be higher than anyone anticipated. With such negative sentiment for solar stocks coming into 2017, this recovery may be just the beginning.
10 stocks we like better than First SolarWhen investing geniuses David and Tom Gardner have a stock tip, it can pay to listen. After all, the newsletter they have run for over a decade, Motley Fool Stock Advisor, has tripled the market.*
David and Tom just revealed what they believe are the 10 best stocks for investors to buy right now... and First Solar wasn't one of them! That's right -- they think these 10 stocks are even better buys.
Click here to learn about these picks!
*Stock Advisor returns as of May 1, 2017
Travis Hoium owns shares of First Solar. The Motley Fool has no position in any of the stocks mentioned. The Motley Fool has a disclosure policy.