Why Shares of Fiat Chrysler Automobiles Surged 19% in December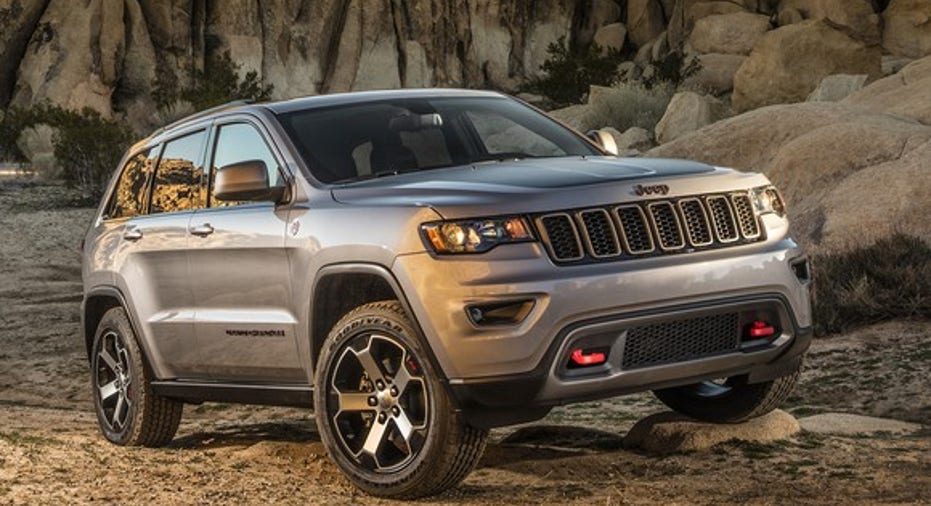 What happened
Shares of Italian-American automaker Fiat Chrysler Automobiles NV (NYSE: FCAU) surged 19% in December, despite growing concerns that the important U.S. new-vehicle market may have passed its cyclical peak.
Despite a stalling market, U.S. sales ofthe super-profitable Jeep GrandCherokee were up 8% in 2016. Image source: FiatChrysler Automobiles NV.
So what
Concerns about the U.S. market didn't do any good for FCA's old Detroit rivals last month, as shares of both Ford (NYSE: F) and General Motors (NYSE: GM) slumped. But investors have taken a new look at FCA as its executives have become more confident that the debt-laden automaker will reach its ambitious 2018 financial goals, and that confidence seems to be rubbing off on investors.
The confidence is because even though growth in the U.S. new-vehicle market may be hard to come by in coming months, the market is still at a very high level -- and buyer trends are favoring segments in which FCA is very strong: SUVs and pickups. That means FCA is generating lots of cash right now, and that in turn boosts its chances of reaching its ambitious debt-reduction targets.
Ongoing strong sales of profitable Jeep and Ram products led FCA to raise its full-year 2016 guidance in October. And while FCA still contends with the heaviest debt load of any major automaker, with debt exceeding its cash hoard by 6.5 billion euros ($6.9 billion) as of Sept. 30, 2016, there's increasing optimism that truck and SUV profits will help it eliminate that debt overhang by the end of 2018 as CEO Sergio Marchionne has promised.
Now what
It's still tough to see FCA outperforming Ford or GM over the longer term. FCA's "net industrial debt" of 6.5 billion euros (as of Sept. 30, 2016) is often cited in the financial press, but that's just the extent to which its debt load exceeds its available cash. It's important to remember that the company's total debt was 25.3 billion euros ($26.7 billion) as of that same date.
Marchionne's goal -- considered ambitious by analysts, remember -- is to bring that "net" number down to zero within two years. But even then, FCA will still have a heavy debt load, and a product line that's full of holes its rivals have long since filled.
10 stocks we like better than Fiat Chrysler Automobiles When investing geniuses David and Tom Gardner have a stock tip, it can pay to listen. After all, the newsletter they have run for over a decade, Motley Fool Stock Advisor, has tripled the market.*
David and Tom just revealed what they believe are the 10 best stocks for investors to buy right now... and Fiat Chrysler Automobiles wasn't one of them! That's right -- they think these 10 stocks are even better buys.
Click here to learn about these picks!
*Stock Advisor returns as of January 4, 2017
John Rosevear owns shares of Ford and General Motors. The Motley Fool owns shares of and recommends Ford. The Motley Fool recommends General Motors. The Motley Fool has a disclosure policy.