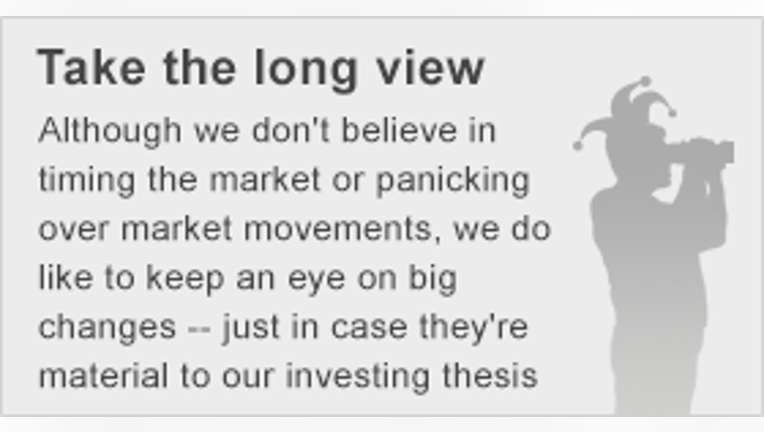 Image source: Cree.
What: Shares of LED company Cree jumped 13% in February, in part because of a new partnership with Cisco .
So what: Cree announced a new platform called SmartCast, which is a Power over Ethernet product built for the Internet of Things. The LED lighting platform will work with Cisco's Digital Ceiling to make lighting more intelligent and efficient.
LEDs are starting to amass wider adoption and partnerships with large companies like Cisco could help drive sales to commercial customers, who will better understand the value proposition of more efficient lighting.
Now what: While partnerships like this are good news, I think the more important factors to watch are the bottom line. Cree reported a strong end to 2015, and heading into this year, there's steady growth as well as solid profitability. If that continues in 2016, helped by partnerships like the one with Cisco, the company should have a bright future. But the stock is still expensive at nearly 30 times this year's expected earnings, so the bar is already high at Cree.
The article Why Shares of Cree, Inc. Climbed 13% Last Month originally appeared on Fool.com.
Travis Hoium owns shares of Cisco Systems. The Motley Fool recommends Cisco Systems. Try any of our Foolish newsletter services free for 30 days. We Fools may not all hold the same opinions, but we all believe that considering a diverse range of insights makes us better investors. The Motley Fool has a disclosure policy.
Copyright 1995 - 2016 The Motley Fool, LLC. All rights reserved. The Motley Fool has a disclosure policy.