Why Shares of Comtech Telecommunications Tumbled Today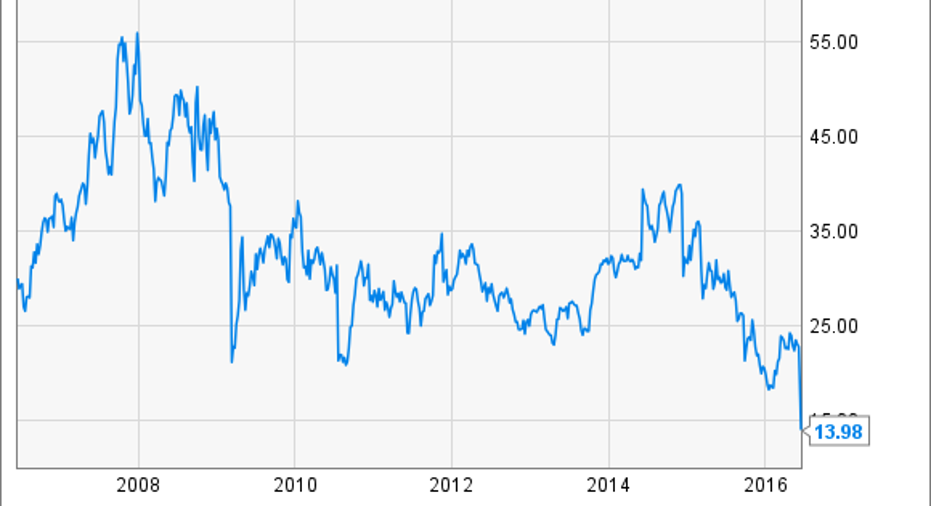 Image Source: Comtech Telecommunications.
What: Shares of communication solutions provider Comtech Telecommunications Corp. slumped on Friday following the release of the pricing for the company's previously announced public offering. The stock was down about 13.5% at 10:45 a.m. EDT.
So what: On June 13 Comtech announced that it would be offering up to $100 million worth of shares of its common stock. The company intends to use the net proceeds for the repayment of borrowings, working capital, and general corporate purposes. The pricing of the offering wasn't announced at the time.
On Thursday evening the company issued a second press release, where it disclosed that the public offering price would be $14 per share. Shares of Comtech closed on Thursday at $16.11, well above this price. The market reacted swiftly on Friday, shaving more than $2 off the stock price and bringing it to parity with the offering price.
Now what: The fact that the company is willing to sell a significant quantity of new shares at such a low price should be concerning to investors. Comtech plans to sell about 7.15 million new shares, which will increase its outstanding share count by nearly 50%. Even prior to the announcement, Comtech shares were sitting at a decade low.
Comtech completed the acquisition of TeleCommunication Systems for $430 million earlier this year, putting a substantial amount of debt on the balance sheet. This stock offering will help chip away at that debt, but investors are clearly not happy with the company's capital allocation strategy.
The article Why Shares of Comtech Telecommunications Tumbled Today originally appeared on Fool.com.
Timothy Green has no position in any stocks mentioned. The Motley Fool has no position in any of the stocks mentioned. Try any of our Foolish newsletter services free for 30 days. We Fools may not all hold the same opinions, but we all believe that considering a diverse range of insights makes us better investors. The Motley Fool has a disclosure policy.
Copyright 1995 - 2016 The Motley Fool, LLC. All rights reserved. The Motley Fool has a disclosure policy.