Why Shares of Computer Sciences Corp. Are Rising Today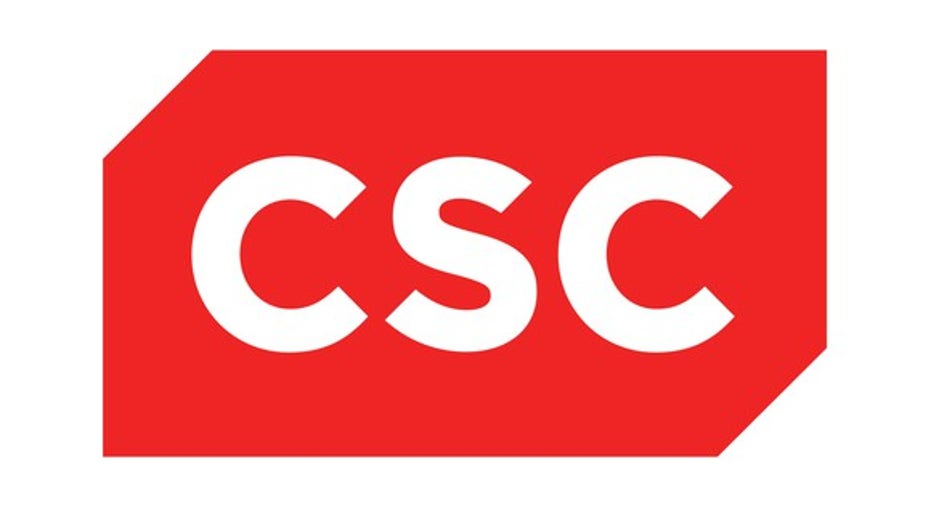 Image source: Computer Sciences Corp.
What happened
Shares of Computer Sciences Corp. (NYSE: CSC) jumped on Friday after the company reported its fiscal third-quarter results, wherein it beat analyst estimates for both revenue and earnings. The stock was up about 9.5% by 11 a.m. EST.
So what
Computer Sciences reported third-quarter revenue of $1.92 billion, up 9.5% year over year and about $20 million higher than the average analyst estimate. The global business services segment generated $1.05 billion of revenue, up 18.1% year over year, or up 22.3% adjusted for currency. Acquisitions drove some of the growth in addition to strength in business process services.
The global infrastructure services segment produced $871 million of revenue, up just 0.8% year over year, or up 4.9% adjusted for currency. Again, acquisitions drove some of the growth. The segment was awarded $1.3 billion of new business during the quarter, and the company noted a mix shift toward cloud-based software solutions.
Non-GAAP EPS came in at $0.81, up from $0.73 in the prior-year period and $0.11 higher than analysts expected. Adjusted free cash flow totaled $299 million during the quarter, up from $169 million during the prior-year period. Computer Sciences expects to produce non-GAAP EPS between $2.75 and $3.00 for fiscal 2017, unchanged from its previous outlook.
Now what
Computer Sciences CEO Mike Lawrie discussed the areas of strength during the third quarter, as well as the company's upcoming merger with the enterprise services business of Hewlett-Packard Enterprise:
Solid revenue and earnings growth led investors to push up the stock on Friday. Shares of Computer Sciences have now nearly doubled since the merger announcement last May, with investors betting that the combination will lead to a stronger business in the future.
10 stocks we like better than Computer Sciences When investing geniuses David and Tom Gardner have a stock tip, it can pay to listen. After all, the newsletter they have run for over a decade, Motley Fool Stock Advisor, has tripled the market.*
David and Tom just revealed what they believe are the 10 best stocks for investors to buy right now... and Computer Sciences wasn't one of them! That's right -- they think these 10 stocks are even better buys.
Click here to learn about these picks!
*Stock Advisor returns as of January 4, 2017
Timothy Green has no position in any stocks mentioned. The Motley Fool has no position in any of the stocks mentioned. The Motley Fool has a disclosure policy.