Why Shares of Cirrus Logic Dropped Today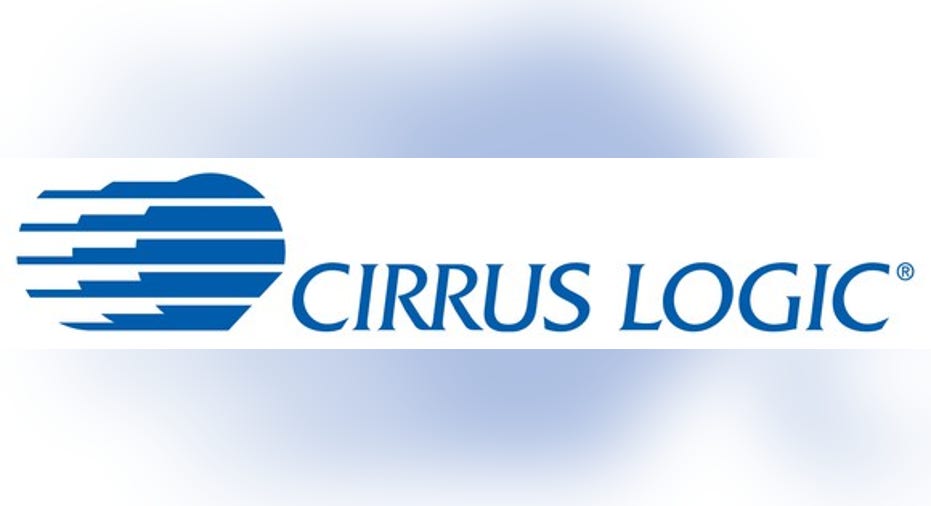 Image source: Cirrus Logic.
What happened
Shares of Cirrus Logic (NASDAQ: CRUS) slumped on Thursday following the company's fiscal third-quarter report. While Cirrus easily topped analyst estimates for both revenue and earnings, its own guidance proved disappointing. At 11:45 a.m. EST, the stock was down about 13.5%.
So what
Cirrus reported third-quarter revenue of $523 million, up 50% year over year and about $28 million higher than the average analyst estimate. The company pointed to higher-than-expected demand for certain portable audio products as the main driver of the revenue beat. Cirrus' largest customer, widely known to be Apple, accounted for 85% of total revenue during the quarter.
Non-GAAP earnings per share came in at $1.87, up from $0.82 in the prior-year period and $0.25 higher than analysts expected. Non-GAAP gross margin rose 1.3 percentage points year over year to 48.8%, while non-GAAP operating margin soared 8 percentage points to 31%.
While Cirrus beat expectations for its third quarter, its guidance for the fourth quarter fell short. The company expects to produce revenue between $300 million and $340 million. That's up from $232 million during the fourth quarter of last year, but analysts were forecasting revenue guidance of $334 million. The midpoint of Cirrus' guidance range falls below that estimate.
Now what
Cirrus had a great third quarter driven by demand from Apple, and its fourth-quarter guidance calls for substantial year-over-year revenue growth. But analysts were expecting more, prompting investors to push down the stock.
Cirrus has long talked about diversifying its customer base, and it pointed to progress with getting its products in mid-tier smartphones in its letter to shareholders. But the company is still heavily dependent on Apple. With the iPhone 7 performing well for Apple, this dependence was a positive for Cirrus during the third quarter. But it also creates a major risk that Cirrus investors shouldn't ignore.
10 stocks we like better than Cirrus Logic When investing geniuses David and Tom Gardner have a stock tip, it can pay to listen. After all, the newsletter they have run for over a decade, Motley Fool Stock Advisor, has tripled the market.*
David and Tom just revealed what they believe are the 10 best stocks for investors to buy right now... and Cirrus Logic wasn't one of them! That's right -- they think these 10 stocks are even better buys.
Click here to learn about these picks!
*Stock Advisor returns as of January 4, 2017
Timothy Green has no position in any stocks mentioned. The Motley Fool owns shares of and recommends Apple. The Motley Fool has the following options: long January 2018 $90 calls on Apple and short January 2018 $95 calls on Apple. The Motley Fool recommends Cirrus Logic. The Motley Fool has a disclosure policy.