Why Shares of Ciena Corp. Rose Today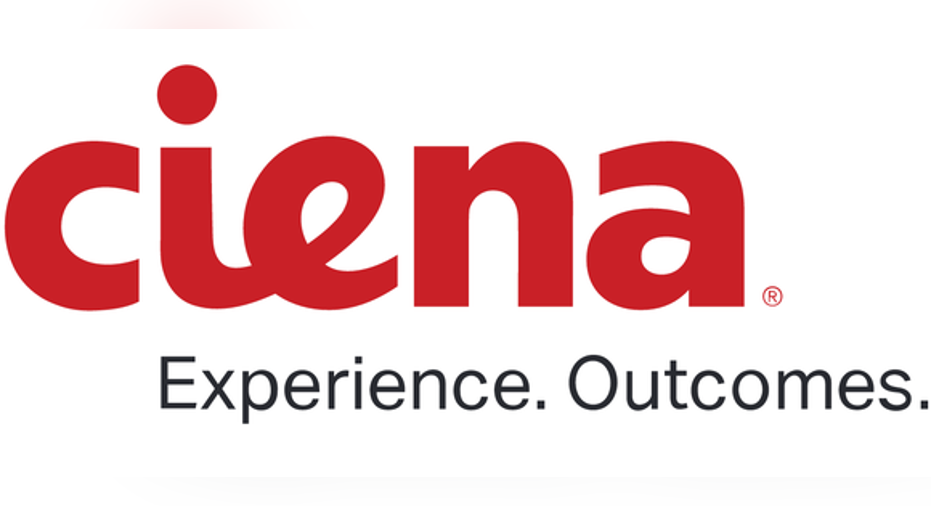 Image source: Ciena Corp.
What happened
Shares of optical network communication equipment vendor Ciena Corp. (NYSE: CIEN) jumped on Thursday following a mixed fourth-quarter report. Guidance calling for substantial revenue growth during the first quarter, along with positive commentary from management, seems to be the driver behind the stock's rise. At 11:45 a.m. EST, the stock was up about 14.5%.
So what
Ciena reported fourth-quarter revenue of $716.2 million, up 3.5% year over year and in line with analyst expectations. The networking platforms segment produced $488 million of revenue, up slightly from $484.3 million during the prior-year period, while the packet networking segment grew revenue by 13.7% to $72.4 million. Optical transport saw revenue tumble 65% to just $5.8 million, while the software and services segments grew revenue by 43% and 11%, respectively.
Non-GAAP earnings per share came in at $0.44, up from $0.42 during the prior-year period but $0.02 below the average analyst estimate. GAAP EPS was $0.25, up from $0.10. Non-GAAP gross margin rose by 30 basis points year over year to 45.2%, while non-GAAP operating margin slumped 20 basis points to 12.8%. Non-GAAP operating expenses jumped 5.4%, knocking down profitability.
Ciena expects to report solid revenue growth during the first quarter. The company guided for first-quarter revenue in the range of $615 million to $645 million, up from $573 million during the prior-year period. The midpoint of that range represents growth of 9.9%.
Now what
Ciena CEO Gary Smith expects market share gains and improved profitability in 2017:
While Ciena's fourth-quarter results were mixed, a positive outlook was enough to send shares higher on Thursday.
10 stocks we like better than Ciena When investing geniuses David and Tom Gardner have a stock tip, it can pay to listen. After all, the newsletter they have run for over a decade, Motley Fool Stock Advisor, has tripled the market.*
David and Tom just revealed what they believe are the 10 best stocks for investors to buy right now... and Ciena wasn't one of them! That's right -- they think these 10 stocks are even better buys.
Click here to learn about these picks!
*Stock Advisor returns as of Nov. 7, 2016
Timothy Green has no position in any stocks mentioned. The Motley Fool has no position in any of the stocks mentioned. Try any of our Foolish newsletter services free for 30 days. We Fools may not all hold the same opinions, but we all believe that considering a diverse range of insights makes us better investors. The Motley Fool has a disclosure policy.