Why Shares of Cheetah Mobile Slumped Today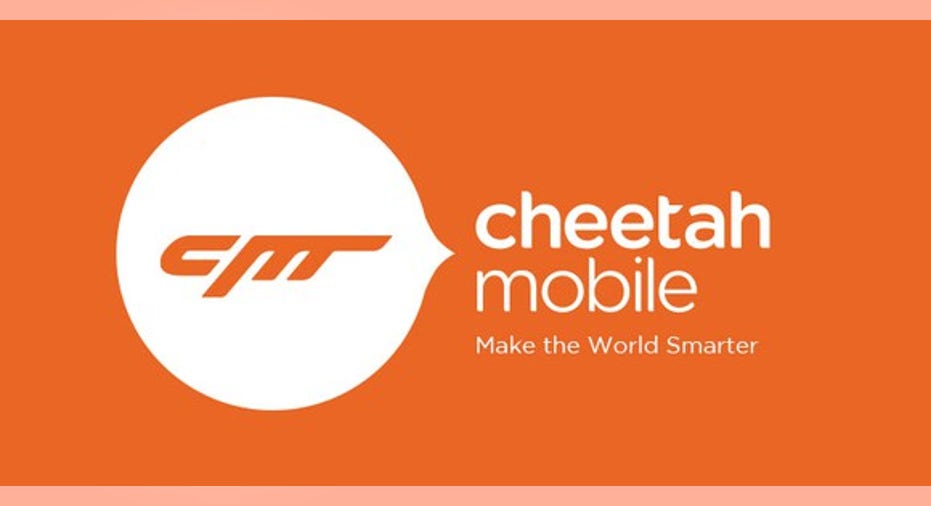 What happened
Shares of mobile app company Cheetah Mobile (NYSE: CMCM) slumped on Tuesday after the company reported its fourth-quarter results. While Cheetah Mobile beat analyst estimates for both revenue and earnings, weak guidance along with news of the resignation of the CFO sent the stock 10% lower by 3 p.m. EDT.
So what
Cheetah Mobile reported fourth-quarter revenue of 1.27 billion Chineserenminbi (RMB), equivalent to $183.6 million, up 10.9% year over year and RMB 140 million above the average analyst estimate. Non-GAAP EPS came in at RMB 0.80, down from RMB1.08 during the prior-year period, but RMB 0.34 higher than analysts were expecting. Global mobile monthly active users totaled 623 million at the end of 2016.
Image source: Cheetah Mobile.
While Cheetah Mobile's fourth-quarter results were better than expected, the company's guidance was disappointing. First-quarter revenue is expected between RMB1.15 billion and RMB1.19 billion, or $166 million and $171 million. Analysts were expecting guidance calling for revenue of RMB 1.25 billion. If Cheetah Mobile hits its guidance, revenue will increase by just 3% to 7% year over year during the first quarter.
In addition to falling short of analyst expectations for revenue guidance, Cheetah Mobile announced that CFO Ka Wai Andy Yeung had resigned effective March 31. Director Yuk Keung Francis Ng will serve as interim CFO until a successor is found.
Now what
Cheetah Mobile CEO Sheng Fu discussed the company's plan to drive growth as its core mobile apps lose steam:
With middling revenue growth expected during the first quarter, Cheetah Mobile will need to pick up the pace to reverse Tuesday's decline.
10 stocks we like better than Cheetah MobileWhen investing geniuses David and Tom Gardner have a stock tip, it can pay to listen. After all, the newsletter they have run for over a decade, Motley Fool Stock Advisor, has tripled the market.*
David and Tom just revealed what they believe are the 10 best stocks for investors to buy right now... and Cheetah Mobile wasn't one of them! That's right -- they think these 10 stocks are even better buys.
Click here to learn about these picks!
*Stock Advisor returns as of February 6, 2017
Timothy Green has no position in any stocks mentioned. The Motley Fool has no position in any of the stocks mentioned. The Motley Fool has a disclosure policy.