Why Shares of Barracuda Networks Surged Today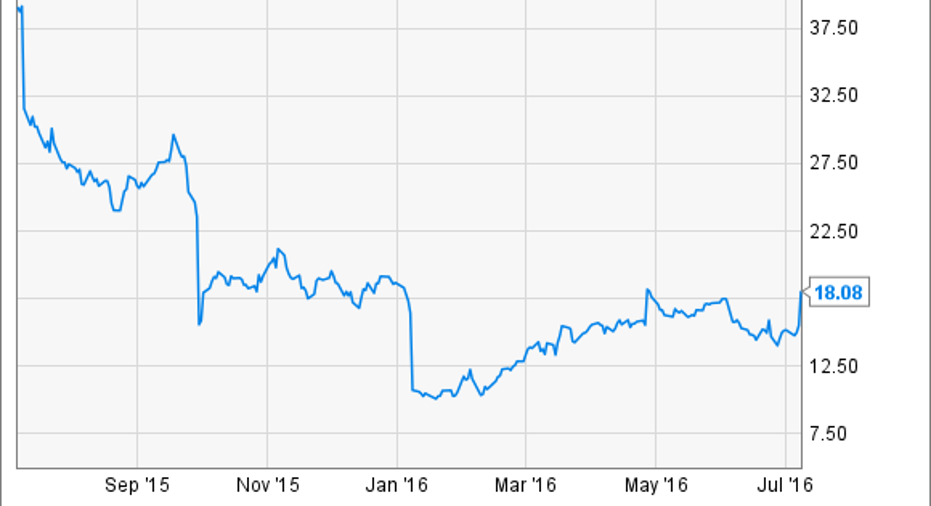 Image source: Barracuda Networks.
What: Shares of network security solutions provider Barracuda Networks soared on Friday following the company's first-quarter earnings report. At 11 a.m. ET, the stock was up about 17%.
So what: Barracuda reported first-quarter revenue of $86.7 million, up 11% year over year and nearly $3 million higher than the average analyst estimate. Recurring subscription revenue jumped 20% to $65.3 million, while appliance revenue declined 10%. The number of active subscribers rose 14% to 286,000.
Non-GAAP earnings per share (EPS) came in at $0.20, up from $0.09 during the prior-year period and $0.09 higher than analysts were expecting. On a GAAP basis, Barracuda posted EPS of $0.05, up from a loss of $0.07 during the first quarter of 2015.
Barracuda CEO BJ Jenkins explained how the company beat expectations:
Now what: Despite solid growth in its subscription business, operating expenses decreased year over year. Research and development spending was up, but sales and marketing spending declined by more than 8%. Along with higher revenue, this helped the company swing to a profit during the first quarter.
Even after Friday's gain, shares of Barracuda are down about 54% from their 52-week high. Disappointing results and guidance late last year and early this year sent the stock tumbling, and the solid first-quarter report has only undone a small portion of that decline.
The article Why Shares of Barracuda Networks Surged Today originally appeared on Fool.com.
Timothy Green has no position in any stocks mentioned. The Motley Fool has no position in any of the stocks mentioned. Try any of our Foolish newsletter services free for 30 days. We Fools may not all hold the same opinions, but we all believe that considering a diverse range of insights makes us better investors. The Motley Fool has a disclosure policy.
Copyright 1995 - 2016 The Motley Fool, LLC. All rights reserved. The Motley Fool has a disclosure policy.