Why Shares of Bank of America and JPMorgan Chase Rose Sharply on Friday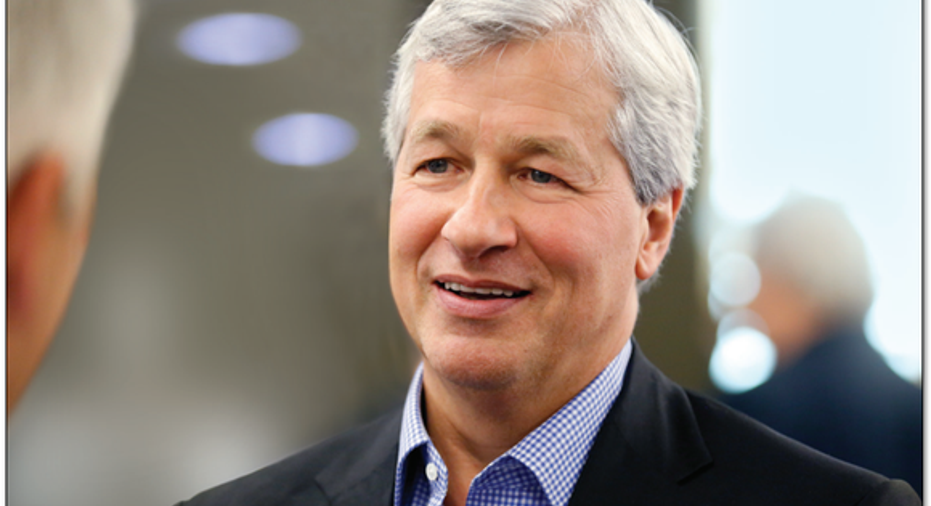 Image source: iStock/Thinkstock.
Shares of the nation's two biggest banks are up by more than 3% each on Friday as investors react to news that Bank of America and JPMorgan Chase have increased their stock buyback plans.
Bank of America reported on Friday morning that its board of directors has authorized the bank to repurchase up to $800 million of its common stock. This is in addition to the bank's $4 billion share repurchase authorization announced last March, and the move is likely to be buttressed with further buybacks this June, when the Federal Reserve publishes the results of the 2016 comprehensive capital analysis and review.
It's tempting to think that this is great news for shareholders in the $2.1 trillion bank. Bank of America's shares currently trade for an 11% discount to the bank's tangible book value. Any buybacks at this price, in turn, will necessarily boost the value of remaining shareholders' stakes. This is why I wrote at the beginning of this year that Bank of America should favor buybacks over dividends for the foreseeable future.
The catch, however, is that these buybacks in particular aren't intended by the bank to add value. They're designed instead to offset the dilution resulting from equity incentive compensation recently awarded to retirement-eligible employees. Bank of America announced last month, for instance, that its CEO, Brian Moynihan, could potentially receive $2.9 million worth of the bank's shares for his performance in 2015.
Bank of America chairman and CEO Brian Moynihan. Image source: Bank of America.
The addition of $800 million to Bank of America's existing repurchase authorization will thus be value neutral insofar as current investors are concerned. But this isn't to say that the news doesn't matter. Given that it required the Federal Reserve's approval, it could be taken as a signal that the path is now clear for Bank of America to raise its dividend or further boost its buybacks come the comprehensive capital analysis and review process three months from now.
JPMorgan Chase, meanwhile, also announced on Friday that its board of directors has increased its repurchase authorization by $1.88 billion. Much of that, as in Bank of America's case, will offset dilution from its compensation program. JPMorgan Chase's CEO, Jamie Dimon, for instance, receives the vast majority of his compensation in stock, as opposed to cash. Of his $27 million pay package for 2015, $20.5 million consisted of restricted stock units.
JPMorgan Chase chairman and CEO Jamie Dimon. Image source: JPMorgan Chase.
But unlike Bank of America, JPMorgan Chase didn't explicitly say that the entire $1.88 billion amount was designed to offset dilution from stock-based compensation. That may be the case, which, like Bank of America, would ultimately leave shareholders neither better nor worse off. But if it's not the case, and it may not be given the size of the increased authorization, then JPMorgan's shareholders are likely to benefit directly as the bank's outstanding share count shrinks.
The article Why Shares of Bank of America and JPMorgan Chase Rose Sharply on Friday originally appeared on Fool.com.
John Maxfield owns shares of Bank of America. The Motley Fool recommends Bank of America. Try any of our Foolish newsletter services free for 30 days. We Fools may not all hold the same opinions, but we all believe that considering a diverse range of insights makes us better investors. The Motley Fool has a disclosure policy.
Copyright 1995 - 2016 The Motley Fool, LLC. All rights reserved. The Motley Fool has a disclosure policy.