Why Shares of Ballard Power Systems Inc. Plunged 11% in December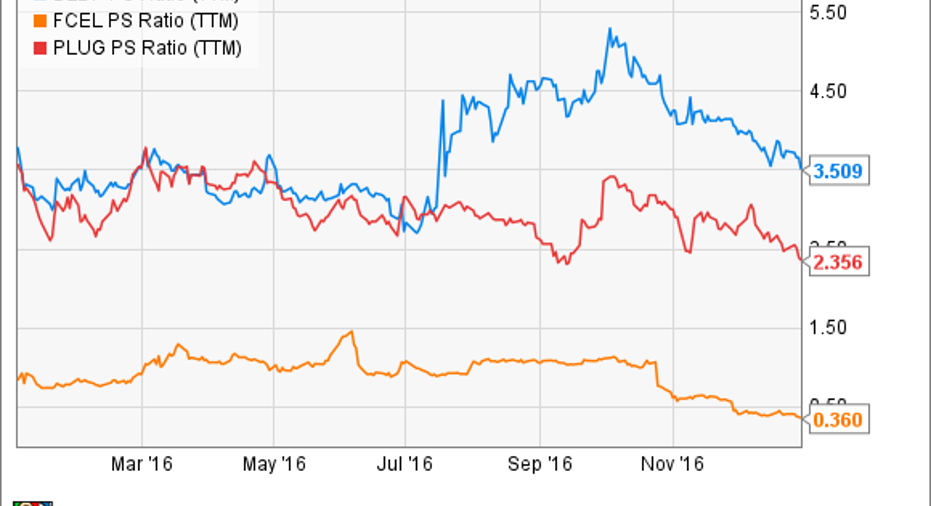 Image source: Getty Images.
What happened
Shares of Ballard Power Systems (NASDAQ: BLDP), an industry leader in fuel-cell solutions, fell nearly 16% in December as the company wrapped up what was an otherwise successful year, with the stock gaining about 9%.
So what
There was no clear event that seems to be a likely catalyst for the stock's decline through the last month of the year. While peersPlug Power (NASDAQ: PLUG) and FuelCell Energy (NASDAQ: FCEL) had plenty to fret about in December, Ballad Power Systems remained absent from any newsworthy items that would seem to affect a decline in the stock's performance.
Arguably, investors could simply chalk the stock's decline to it being a part of an overall fuel-cell industry trend as both Plug Power and FuelCell Energy suffered precipitous declines.
One factor surely behind that trend is the continued uncertainty that looms around the extension of federal tax incentives for the fuel-cell industry. Prior to the election of Donald Trump, the industry seemed cautiously optimistic that legislators would extend the tax credits, but following the election, the extension seems improbable. Trump has claimed that climate change is a "hoax" and has voiced hisintent to reject President Obama's Clean Power Plan, which seeks to reduce carbon emissions from power plants. As if that weren't enough to suggest that the president-elect wasn't going to support renewable energy legislation, one can also consider the Paris Climate Agreement from which he wishes the United States could withdraw.
Another possible explanation of the sell-off is that investors felt that shares had gotten ahead of themselves -- becoming a little too expensive. Since the company is unprofitable, we can turn to the stock's price-to-sales ratio as a means of evaluation.
BLDP PS Ratio (TTM) data by YCharts.
And in doing so, it becomes apparent that not only had Ballard Power Systems' shares grown more expensive than its peers, but the sell-off in December was part of the stock's larger trend that began when the company's shares reached their most expensive price in October.
Now what
Ending the year with shares approximately 9% higher than where they began the year, Ballard Power Systems achieved something which its fuel-cell peers did not even come close to. In spite of its superior performance in 2016, though, the company faces tremendous hurdles as it enters the new year. Is December's poor performance a harbinger of things to come in 2017? It's quite possible. But one thing is for sure: The fuel-cell industry carries with it plenty of risk -- risk that looms much larger than one month's poor stock performance.
10 stocks we like better than Ballard Power Systems When investing geniuses David and Tom Gardner have a stock tip, it can pay to listen. After all, the newsletter they have run for over a decade, Motley Fool Stock Advisor, has tripled the market.*
David and Tom just revealed what they believe are the 10 best stocks for investors to buy right now... and Ballard Power Systems wasn't one of them! That's right -- they think these 10 stocks are even better buys.
Click here to learn about these picks!
*Stock Advisor returns as of January 4, 2017
Scott Levine has no position in any stocks mentioned. The Motley Fool has no position in any of the stocks mentioned. The Motley Fool has a disclosure policy.