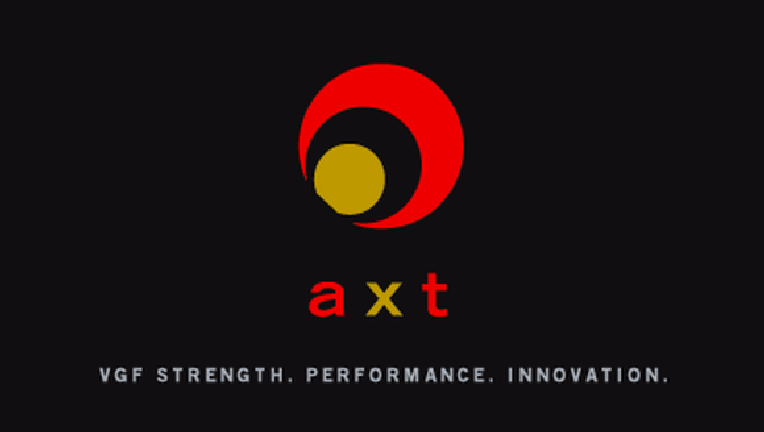 What happened
Shares of semiconductor substrate manufacturer AXT Inc. (NASDAQ: AXTI) jumped on Thursday following the company's fourth-quarter report. Revenue and earnings rose on a year-over-year basis, beating analyst estimates substantially. The stock was up 14% at 2:45 p.m. EST.
So what
AXT reported fourth-quarter revenue of $20.3 million, up 12.3% year over year and about $1.2 million higher than the average analyst estimate. Full-year revenue was $81.3 million, up from $77.5 million in 2015. CEO Morris Young pointed to diversification as a key driver of the company's growth.
Image source: AXT Inc.
EPS came in at $0.06, up from a loss of $0.04 in the prior-year period and $0.03 better than analysts were expecting. Gross margin soared to 37.1%, up from just 17.1% during the prior-year period. This gross margin expansion was the main driver of AXT's earnings growth.
Young discussed the company's progress in 2016: "We saw healthy demand across our substrate product portfolio, driven by a growing number of exciting technology applications. In addition, we continued to demonstrate improvement in our business model, achieving meaningful gross margin expansion and delivering solid profitability and positive cash flow.
Now what
Looking forward to 2017, Young sees multiple opportunities for growth:"As we look ahead in 2017, we believe sales of indium phosphide substrates will continue to be a key driver for our business, and we hope to see traction in the 3-D sensing market later this year."
Shares of AXT were already up nearly 180% from the beginning of 2016 through market close on Wednesday. With the company performing well, investors had no trouble pushing the stock up even higher on Thursday.
10 stocks we like better than AXTWhen investing geniuses David and Tom Gardner have a stock tip, it can pay to listen. After all, the newsletter they have run for over a decade, Motley Fool Stock Advisor, has tripled the market.*
David and Tom just revealed what they believe are the 10 best stocks for investors to buy right now... and AXT wasn't one of them! That's right -- they think these 10 stocks are even better buys.
Click here to learn about these picks!
*Stock Advisor returns as of February 6, 2017
Timothy Green has no position in any stocks mentioned. The Motley Fool has no position in any of the stocks mentioned. The Motley Fool has a disclosure policy.