Why Shares of athenahealth, Inc Fell Today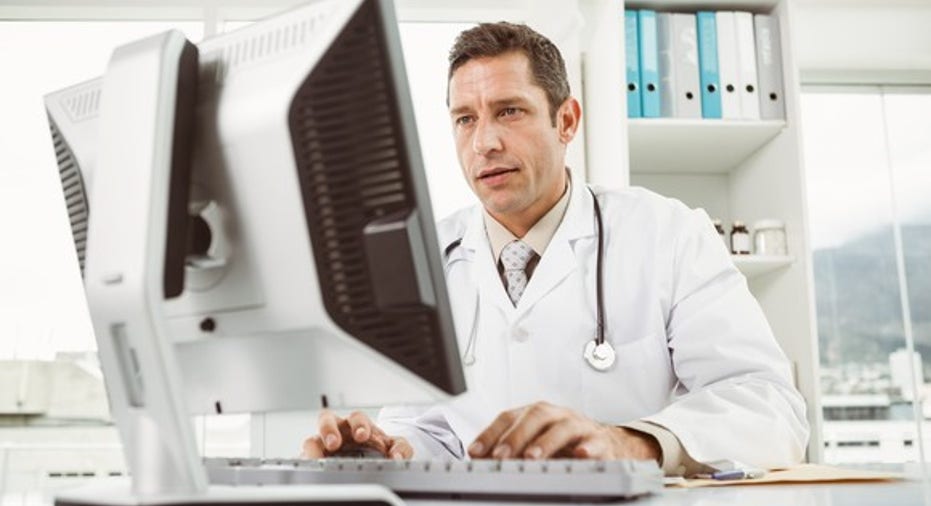 Image source: Getty Images.
What happened
Shares of athenahealth (NASDAQ: ATHN)are down 10.3% at 11:58 a.m. EST after the company announced fourth-quarter earnings that didn't meet investors' lofty expectations.
So what
Revenue increased 12% year over year in the fourth quarter, which many companies would gladly take. But that level of growth was a substantial slowdown from the earlier quarters; Athenahealth's full-year revenue grew by 17% year over year.
All three of Athenahealth's product lines -- athenaCollector, athenaClinicals, and athenaCommunicator -- saw additions of new physicians and providers. All told, Athenahealth added over 12,000 providers in 2016.
On the bottom line, adjusted earnings was up 38% to $0.45 per share, but again that dragged down the full-year adjusted earnings share growth, which was up 41% year over year.
Now what
Despite the slight slowdown in the fourth quarter, management thinks it's just a minor speed bump. Guidance is for revenue of$1.29 billion to $1.33 billion this year, which is 19% higher than last year at the low end of guidance.
Importantly, Athenahealth has quite a bit of operating leverage -- additional providers cost the company less, so more of their revenue flows to income -- which allows income to grow faster than revenue. This year adjusted operating income is expected to fall in the range of $170 million to $190 million, at least 28% higher than last year.
10 stocks we like better than athenahealth When investing geniuses David and Tom Gardner have a stock tip, it can pay to listen. After all, the newsletter they have run for over a decade, Motley Fool Stock Advisor, has tripled the market.*
David and Tom just revealed what they believe are the 10 best stocks for investors to buy right now... and athenahealth wasn't one of them! That's right -- they think these 10 stocks are even better buys.
Click here to learn about these picks!
*Stock Advisor returns as of January 4, 2017
Brian Orelli has no position in any stocks mentioned. The Motley Fool recommends athenahealth. The Motley Fool has a disclosure policy.