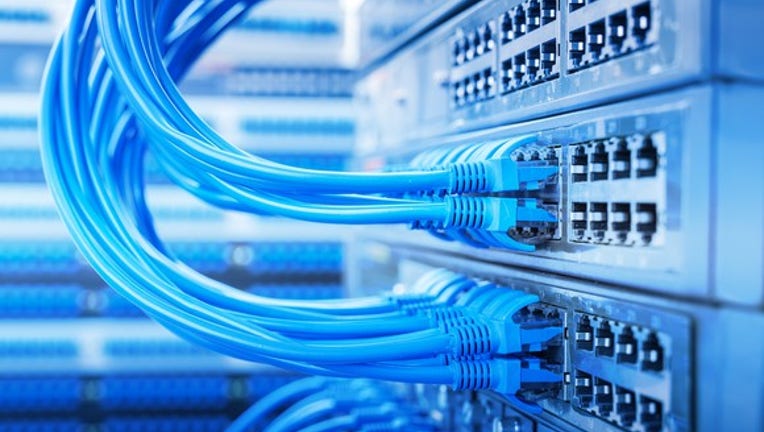 What happened
Shares of Applied Optoelectronics (NASDAQ: AAOI) jumped on Friday following a first-quarter report that beat analyst expectations. Revenue nearly doubled as the fiber-optic networking company saw strong demand for its products, leading investors to push the shares 16.5% higher by 12:45 p.m. EDT.
So what
Applied Optoelectronics reported first-quarter revenue of $96.2 million, up 91% year over year and a bit more than $1 million higher than the average analyst estimate. Cable broadband revenue rose 90% to $13.1 million, data center revenue jumped 104% to $79.6 million, and fiber-to-the-home revenue contracted 77% to just $98,000.
Image source: Getty Images.
Non-GAAP earnings per share came in at $1.10, up from a loss of $0.04 during the first quarter of 2016 and $0.12 better than analysts expected. Non-GAAP gross margin expanded to 43.2%, up from 28.3% in the prior-year period. Higher revenue, a fatter gross margin, and a slow increase in operating expenses led to the surge in the bottom line.
President and CEO Dr. Thompson Lin spoke broadly about the first quarter:
Now what
The company expects to produce second-quarter revenue between $106 million and $112 million, up from $55 million during the second quarter of 2016. Non-GAAP gross margin is expected between 41% and 42.5% and non-GAAP EPS between $1.09 and $1.19.
Applied Optoelectronics kept growing rapidly during the first quarter. With guidance calling for this explosive growth to continue, it's no surprise that investors bid up the stock.
10 stocks we like better than Applied OptoelectronicsWhen investing geniuses David and Tom Gardner have a stock tip, it can pay to listen. After all, the newsletter they have run for over a decade, Motley Fool Stock Advisor, has tripled the market.*
David and Tom just revealed what they believe are the 10 best stocks for investors to buy right now... and Applied Optoelectronics wasn't one of them! That's right -- they think these 10 stocks are even better buys.
Click here to learn about these picks!
*Stock Advisor returns as of May 1, 2017
Timothy Green has no position in any stocks mentioned. The Motley Fool has no position in any of the stocks mentioned. The Motley Fool has a disclosure policy.