Why Shares of Alaska Air Group, Inc. Dropped 14% in April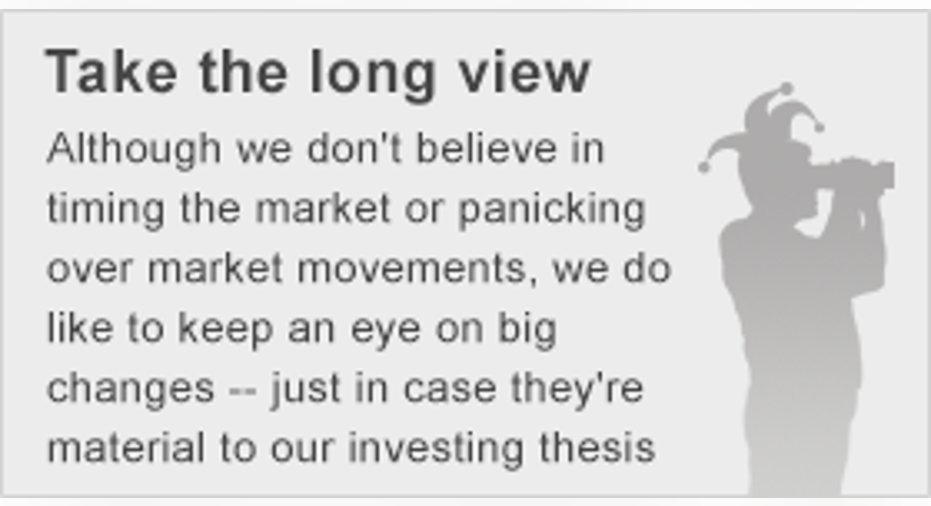 Alaska Air had a busy April.
What: April was a big month for Alaska Air as it announced plans to acquire smaller rival Virgin America for $2.6 billion, creating the fifth-largest airline in the United States.
However, this bold move didn't allow Alaska Air to escape the downdraft that sank most airline stocks last month. Shares of Alaska Air slumped 14% in April, according to data provided by S&P Global Market Intelligence.
Alaska Air April Stock Performance, data by YCharts.
So what: The deal for Virgin America will make Alaska one of the most important airlines on the West Coast, with a significant presence in Seattle, San Francisco, Los Angeles, and Portland. This could help the combined carrier compete with larger rivals for lucrative business travelers. However, many people think that Alaska overpaid for Virgin America.
Yet this wasn't the main reason for Alaska Air's weak stock performance last month. While the shares fell after the Virgin America tie-up was revealed, they rebounded within a few days.
Investor concerns about runaway competition in the airline industry were a bigger issue. Alaska Air has faced particularly tough competition in its home market of Seattle in recent years. In Q1, competitive capacity rose 13% in Alaska's markets, and the company expects to face 14% competitive capacity increases in Q2 and Q3.
Due to this rising competition -- as well as Alaska's own growth -- the company reported a 6.1% decrease in revenue per available seat mile last quarter. However, Alaska was able to overcome this revenue pressure thanks to its steady cost reductions and lower fuel prices. Adjusted earnings per share rose 29% year over year in Q1.
Now what: Despite the high price Alaska paid for Virgin America, the company expects the deal to be accretive to earnings immediately due to the plentiful availability of cheap debt financing. By 2020, the combined company should achieve $225 million in annual revenue and cost synergies.
Meanwhile, competitive capacity growth appears likely to slow this fall. As a result, Alaska Air has plenty of room to continue growing its earnings over the next few years. With shares trading for just nine times projected 2016 earnings, the recent pullback may have created a good opportunity for long-term investors to buy this high-quality airline stock.
The article Why Shares of Alaska Air Group, Inc. Dropped 14% in April originally appeared on Fool.com.
Adam Levine-Weinberg has no position in any stocks mentioned. The Motley Fool recommends Virgin America. Try any of our Foolish newsletter services free for 30 days. We Fools may not all hold the same opinions, but we all believe that considering a diverse range of insights makes us better investors. The Motley Fool has a disclosure policy.
Copyright 1995 - 2016 The Motley Fool, LLC. All rights reserved. The Motley Fool has a disclosure policy.