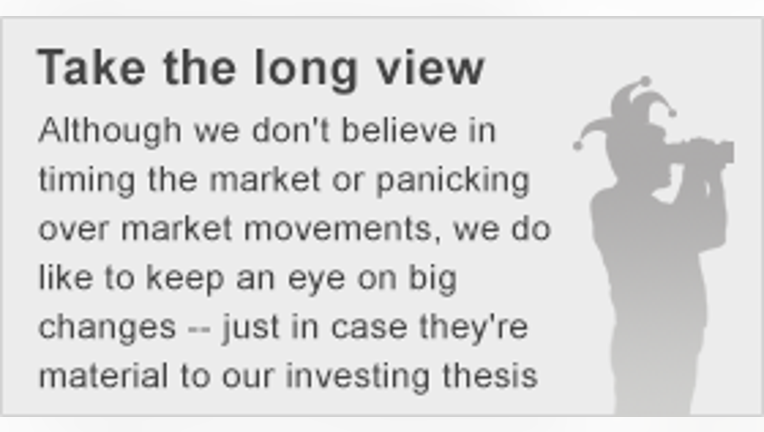 What: Shares of military drone maker AeroVironment jumped 15.2% in the month of December after the company impressed investors with operational improvement in 2015.
So what: Fiscal second-quarter revenue jumped 23% to $64.7 million, and earnings of $0.19 per share for the quarter easily beat the $0.09 loss analysts expected. The improved results were driven by military drones, which are suddenly in high demand, and have offset increased spending the company is putting into commercial drones.
Investors betting on AeroVironment see a huge opportunity in drone usage long-term, and the challenge has been knowing exactly when the company will gain traction on those growth plans. Commercial drones are just now slowly creeping into the market, but it'll be years before they're commonplace. A short-term boost from military spending eases some of the pain that could have been associated with investments in growth platforms.
Now what: The pop in shares during December was a short-term phenomenon, and AeroVironment still has a lot to prove to become a winner long-term. It's investing millions in commercial drones, which are an unknown commodity right now. We don't know if the company will be able to beat out dozens of competitors looking into the space or not. So, I think last quarter's results were nice, but before getting too bullish, I'd like to see more revenue growth from the drone business in 2016.
The article Why Shares of AeroVironment, Inc. Popped in December originally appeared on Fool.com.
Travis Hoium owns shares of AeroVironment. The Motley Fool recommends AeroVironment. Try any of our Foolish newsletter services free for 30 days. We Fools may not all hold the same opinions, but we all believe that considering a diverse range of insights makes us better investors. The Motley Fool has a disclosure policy.
Copyright 1995 - 2016 The Motley Fool, LLC. All rights reserved. The Motley Fool has a disclosure policy.