Why Shares of Advanced Micro Devices Inc. Slumped Today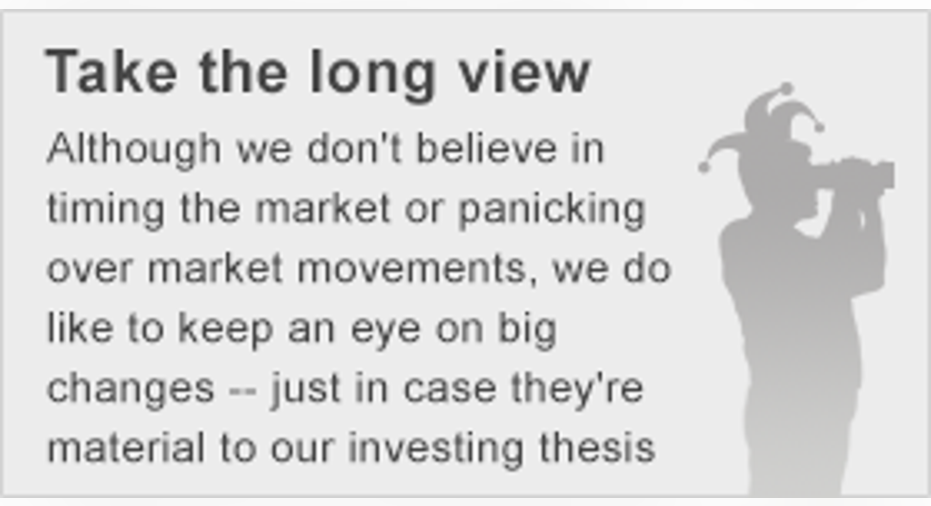 Image source: AMD.
What: Shares of Advanced Micro Devices slumped on Monday, giving back some of the post-earnings gains the stock racked up on Friday. At 11 a.m. ET Monday, shares of AMD were down about 12.5%.
So what: AMD reported its first-quarter results last Thursday following the market close. The company beat analyst estimates for both revenue and earnings, provided guidance that was above analyst expectations, and announced a licensing deal that will bring in $293 million of much-needed cash. This raft of good news, along with a likely short squeeze, sent shares of AMD soaring, with the stock gaining nearly 50% on Friday.
While the news was genuinely positive for AMD, the market's reaction may have been a bit overdone. The company is still unprofitable, and while it expects to return to non-GAAP operating profitability during the second half of this year, about $160 million in annual interest payments means the company will still post a major net loss.
The drop in AMD stock on Monday was likely a hangover from the massive gains on Friday. While AMD received a variety of analyst upgrades following earnings, Wedbush remained cautious on the stock, suggesting the stock's gains may not last given the challenges facing the company.
Now what: There are a few things working in AMD's favor this year that will help the company's results. First, AMD previously announced it had secured three semi-custom design wins beyond the current game consoles, and that these wins would generated about $1.5 billion of revenue over the course of three years. This revenue will began ramping up during the second half of this year, providing a boost to the company's semi-custom segment.
Second, AMD's new Polaris graphics cards are expected to launch toward the middle of this year. If successful, AMD could win back some graphics card market share from NVIDIA during the second half. At the moment, NVIDIA controls about 80% of the market, up from around 60% in early 2014. NVIDIA will also be launching new graphics cards this year, which means AMD winning back significant market share is far from a foregone conclusion.
Shares of AMD may be volatile for a while as investors digest all of this news, but it's clear from Monday's drop that the huge gains on Friday may have been an overreaction.
The article Why Shares of Advanced Micro Devices Inc. Slumped Today originally appeared on Fool.com.
Timothy Green has no position in any stocks mentioned. The Motley Fool owns shares of and recommends NVIDIA. Try any of our Foolish newsletter services free for 30 days. We Fools may not all hold the same opinions, but we all believe that considering a diverse range of insights makes us better investors. The Motley Fool has a disclosure policy.
Copyright 1995 - 2016 The Motley Fool, LLC. All rights reserved. The Motley Fool has a disclosure policy.