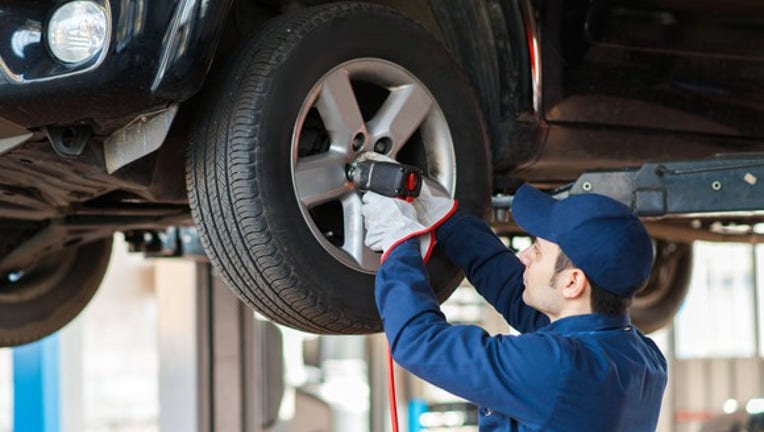 Image source: Getty Images.
What happened
Shares of Advance Auto Parts (NYSE: AAP), one of America's largest retailers of aftermarket automotive parts and accessories, are jumping 15% in morning trading on Tuesday after the company turned in a better-than-expected third quarter the day before.
So what
Advance Auto Parts' (AAP) top line checked in at $2.25 billion, marking a 2% decline from the prior year's third quarter, but still finishing ahead of analysts' $2.2 billion estimate. The bottom line had a similar theme, with AAP's adjusted earnings per share dropping to $1.73, down from $1.95 during the same period last year, but still ending ahead of analysts' estimates of $1.72 per share. Despite beating estimates, AAP posted a decline of 1% in comparable store sales. This result caused some disappointment -- a sentiment that CEO Tom Greco echoed.
"Our third quarter results reflect progress in driving our top line as the initiatives and investments we are making to stabilize and improve our sales performance began to take hold. While we delivered sequential improvement, our results are not where we want them to be and we remain relentlessly focused on taking the actions necessary to improve our execution and generate positive comparable sales performance," said Greco in a press release.
Now what
Going forward, increasing annual miles driven and an aging vehicle fleet bode well for AAP, but the real story will be if management can execute on its goal to increase operating margin by 500 basis points from 2017 to 2021. If management does indeed achieve that goal, better-than-expected quarters like this one will be more frequent.
Forget the 2016 Election: 10 stocks we like better than Advance Auto Parts Donald Trump was just elected president, and volatility is up. But here's why you should ignore the election:
Investing geniuses Tom and David Gardner have spent a long time beating the market no matter who's in the White House. In fact, the newsletter they have run for over a decade, Motley Fool Stock Advisor, has tripled the market.*
David and Tom just revealed what they believe are the ten best stocks for investors to buy right now... and Advance Auto Parts wasn't one of them! That's right -- they think these 10 stocks are even better buys.
Click here to learn about these picks!
*Stock Advisor returns as of November 7, 2016
Daniel Miller has no position in any stocks mentioned. The Motley Fool has no position in any of the stocks mentioned. Try any of our Foolish newsletter services free for 30 days. We Fools may not all hold the same opinions, but we all believe that considering a diverse range of insights makes us better investors. The Motley Fool has a disclosure policy.