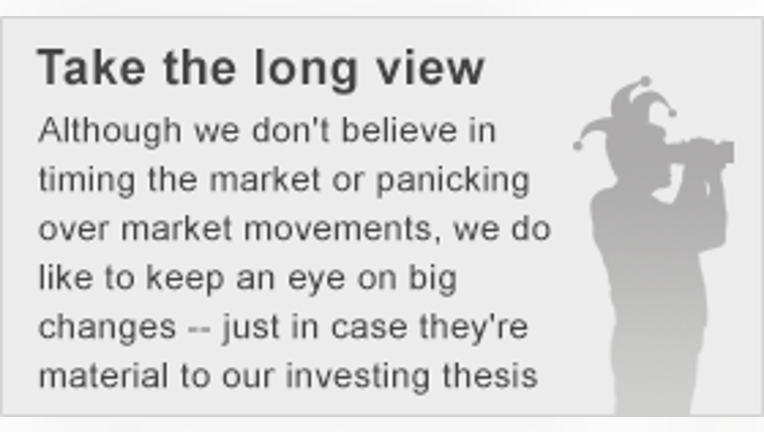 What: Investors in ACADIA Pharmaceuticals , a biopharmaceutical company focused on neurological and central nervous system disorders, are having a rough day as the stock fell by more than 12% earlier this morning (although shares have since recovered to down about 2.5% at the time of publication) after news broke that it will be raising capital via a common stock offering.
So what: The San Diego-based company announced today that it will be raising up to $345 million of fresh capital by selling shares of its common stock in a secondary public offering. The press release did not offer details about what it plans to do with the new capital.
The market appears to have been taken off guard by this news and is selling off shares hard as a result.
Now what: I am a bitsurprised to see the company looking to raise capital today, so I understand why the market is reacting so negatively to the news. With more than $240 million in cash on its books as of the third quarter, it's not like it's hurting for cash, so why raise more now?
After all, biotech stocks are off to a rough start for the year as the SPDR S&P Biotech ETF , an exchange-traded fund that holds a collection of biotech stocks, has sold off by more than 6% since the calendar hit Jan. 1. With biotech valuations down so much, it might not be the best time to raise capital.
In addition, the company is set to hear from the Food and Drug Administration about its pending application for Nuplazid, its potential treatment for Parkinson's disease psychosis, on May 1, 2016. If the FDA gives Nuplazid the green light, then ACADIA's stock price could increase, so why would it want to raise capital ahead of that potential catalyst? Is the company simply hedging its bets or is it anticipating bad news from the FDA?
Only time will tell if thiscapital raise is happening at a favorable priceor not, but given the sell-off of the SPDR S&P Biotech ETFsince the start of the year, it's hard to blame the market for assuming the worst.
The article Why Shares of ACADIA Pharmaceuticals Inc. Fell off a Cliff originally appeared on Fool.com.
Brian Feroldi has no position in any stocks mentioned. The Motley Fool has no position in any of the stocks mentioned. Try any of our Foolish newsletter services free for 30 days. We Fools may not all hold the same opinions, but we all believe that considering a diverse range of insights makes us better investors. The Motley Fool has a disclosure policy.
Copyright 1995 - 2016 The Motley Fool, LLC. All rights reserved. The Motley Fool has a disclosure policy.