Why SeaWorld Entertainment Inc. Stock Jumped Today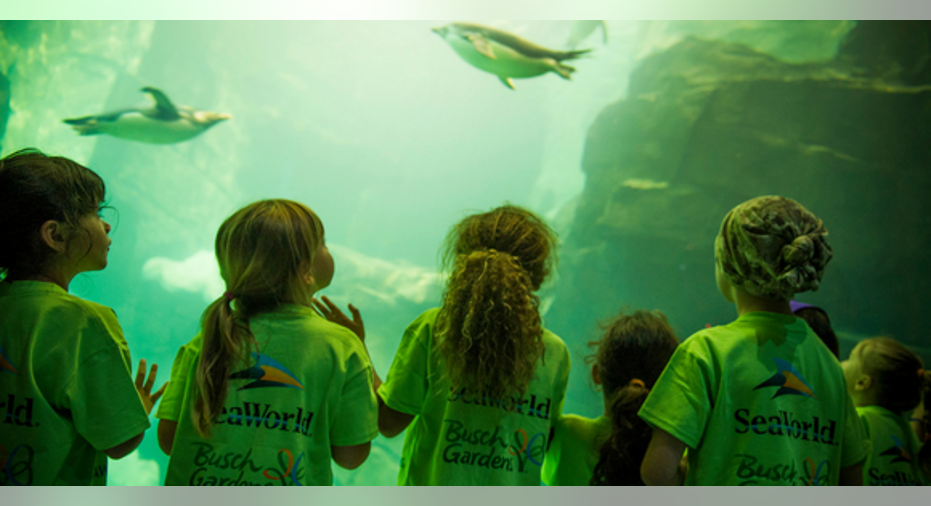 What happened
Shares of SeaWorld Entertainment Inc.(NYSE: SEAS)were up as much as 11.1% in early trading on Friday after a report that a Chinese investment group is taking over a 21% stake in the company for $23 per share. As of 12:09 p.m. EDT, the stock had settled to a 6.6% gain.
So what
According to an announcement by SeaWorld this morning, the Chinese conglomerateZhonghong Zhuoye Group is taking over The Blackstone Group's (NYSE: BX) 21% stake in Seaworld for nearly$430 million. Blackstone bought Seaworld in 2009, took the company public four years later, and has been selling parts of its stake in the company since. This sale will fully remove Blackstone's position in Seaworld.
Image source: SeaWorld Entertainment.
SeaWorld Entertainment is the owner of 12 theme parks, including its flagship SeaWorld Parks but also a few other parks such as Busch Gardens. The company has struggled in recent years largely because of backlash over the company's use of animals -- particularly orcas in its iconic killer whale show. The company has said that it plans to phase out its orca shows and breeding program through 2019.
Now what
While SeaWorld has struggled -- sales were down year over year for the last three years and the company reported a wider-than-expected loss for full-year 2016 -- other theme park companies have been thriving. Disneyhas seen its theme park segment rise steadily in recent years, and its new park in Shanghai, China, is expected to give a major boost to that segment going forward. Part of the interest in SeaWorld's deal seems to be the possibility of expansion in China as well, something that could potentially be a major boost for SeaWorld as the entertainment company continues to transition its struggling business.
10 stocks we like better than SeaWorld EntertainmentWhen investing geniuses David and Tom Gardner have a stock tip, it can pay to listen. After all, the newsletter they have run for over a decade, Motley Fool Stock Advisor, has tripled the market.*
David and Tom just revealed what they believe are the 10 best stocks for investors to buy right now... and SeaWorld Entertainment wasn't one of them! That's right -- they think these 10 stocks are even better buys.
Click here to learn about these picks!
*Stock Advisor returns as of February 6, 2017
Seth McNew owns shares of DIS. The Motley Fool owns shares of and recommends DIS. The Motley Fool has a disclosure policy.