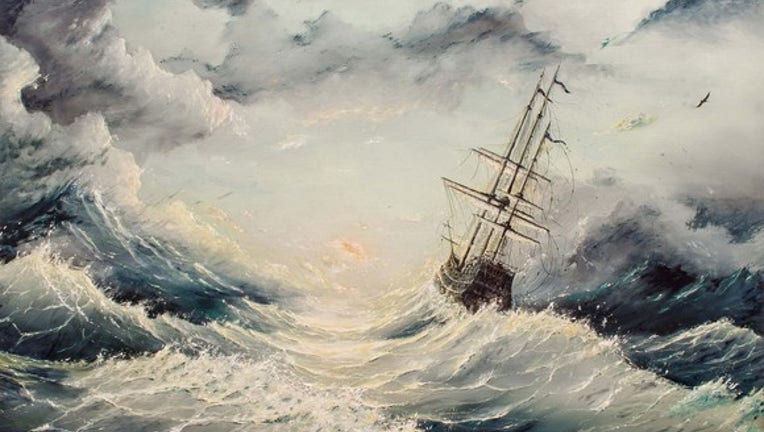 Seaspan stock sails stormy seas. Image source: Getty Images.
What happened
It's 12:45 p.m. EST and oceangoing container shipping company Seaspan Corporation (NYSE: SSW) is already down 12.7% -- and it hasn't even reported earnings yet.
So what
Blame Morgan Stanley for this curious news. This morning, the analyst heaped praises on Seaspan competitor Costamare (NYSE: CMRE), which reported an "earnings beat" last week and which Morgan Stanley believes will outperform the market over the rest of this year. In contrast, the analyst initiated coverage of Seaspan but with a much less bullish view.
According to Morgan Stanley, Seaspan is likely to experience declining earnings over the course of this year as "weak global trade and prolonged oversupply of containerships" put the hurt on its income statement. At the same time, Morgan Stanley blasted Seaspan for its "deteriorating balance sheet and liquidity position." And on the cash flow statement,the analyst warns that Seaspan is likely to experience "annual cash burn" in excess of $200 million this year.
Now what
Perhaps worst of all, though, is Morgan Stanley's prediction that the global container shipping market won't recover before 2019, or even 2020. With Seaspan currently burdened with nearly $2.7 billion in debt, with only $540 million in cash to pay it -- and that cash evaporating at the rate of $200 million a year (or more) -- the analyst isn't 100% sure the company will survive to see the recovery.
Investors should be wary as well.
10 stocks we like better than Seaspan When investing geniuses David and Tom Gardner have a stock tip, it can pay to listen. After all, the newsletter they have run for over a decade, Motley Fool Stock Advisor, has tripled the market.*
David and Tom just revealed what they believe are the 10 best stocks for investors to buy right now... and Seaspan wasn't one of them! That's right -- they think these 10 stocks are even better buys.
Click here to learn about these picks!
*Stock Advisor returns as of January 4, 2017
Rich Smith has no position in any stocks mentioned. The Motley Fool recommends Seaspan. The Motley Fool has a disclosure policy.