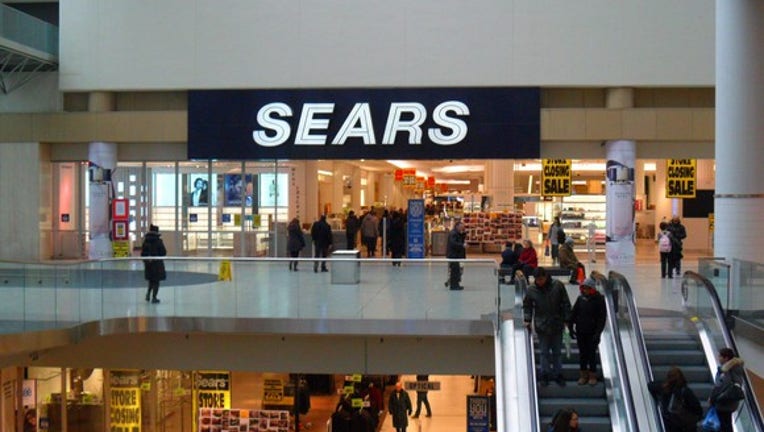 Image source: Motley Fool.
What happened
Shares ofSears Holdings Corp(NASDAQ: SHLD) were on the chopping block today as the stock continued to fall on concerns about an imminent bankruptcy. As of 2:54 p.m. EST, shares were down 9.7%.
So what
The retailer's stock began dropping on Wednesday after Fitch Ratings issued a foreboding note on the struggling department-store chain. The ratings agency said that significant cash burn could soon lead to liquidity issues, and it maintained a dubious rating of CC on Sears debt despite the retailer's efforts to restructure in recent years.
Sears' stock has fallen 24% in the last three days since the report came out. Though there was no news today, investors are clearly rattled by what appears to the company's impending doom.
Now what
Sears has been putting up massive operating losses for years and watching sales plummet at both its namesake locations and Kmart. The company has relied on sales and spinoffs of its other assets to keep the business afloat, like its stake in Sears Canada, its Hometown & Outlet Stores, andLands End,among others, and has taken loans from CEO Eddle Lampert's hedge fund. It also created a Real Estate Investment Trust,Seritage Growth Properties, which took ownership of some Sears locations in a leaseback arrangement.
Still, Sears' brand and business has suffered greatly from a lack of investment in the stores themselves. At a time when brick-and-mortar retailers are facing challenges across the board, Sears looks unable to reverse this downward trend. At this point, its demise is not a question of if, but when.
10 stocks we like better than Sears Holdings When investing geniuses David and Tom Gardner have a stock tip, it can pay to listen. After all, the newsletter they have run for over a decade, Motley Fool Stock Advisor, has tripled the market.*
David and Tom just revealed what they believe are the 10 best stocks for investors to buy right now... and Sears Holdings wasn't one of them! That's right -- they think these 10 stocks are even better buys.
Click here to learn about these picks!
*Stock Advisor returns as of January 4, 2017
Jeremy Bowman has no position in any stocks mentioned. The Motley Fool has no position in any of the stocks mentioned. The Motley Fool has a disclosure policy.