Why Seagate Technology PLC Plunged 36.8% in April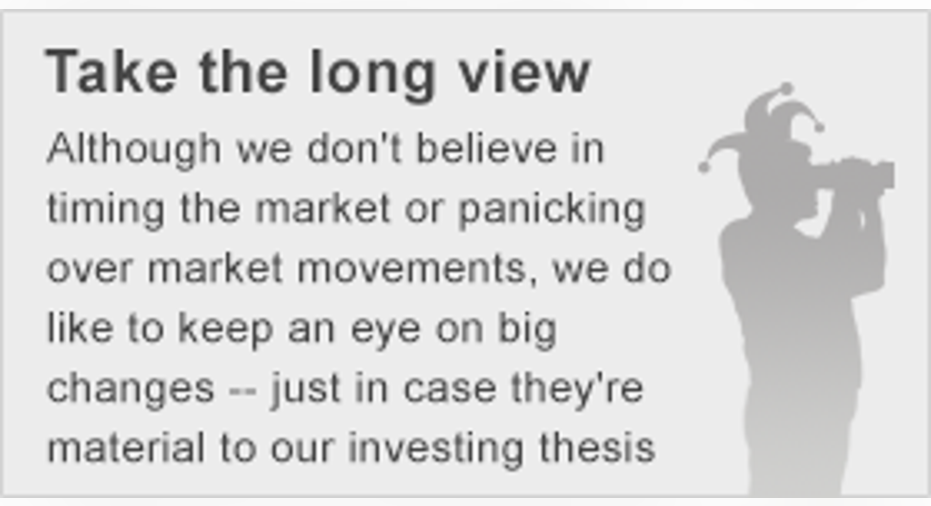 What: Shares of Seagate Technology fell 36.8% in April 2016, according to data from S&P Global Market Intelligence. This massive plunge was served in two portions, although both events were really about the same thing.
So what: On April 13, Seagate posted preliminary sales results for the third quarter. The early tally pointed to third-quarter revenue of $2.6 billion, down from original guidance of $2.7 billion. Furthermore, adjusted gross margins were headed to roughly 23% -- also below guidance for 25.6%. The company had a litany of reasons for this underperformance, boiling down to weak demand across many end markets and product lines.
Seagate shares closed 20.1% lower the next day.
But the other shoe had yet to drop. On April 29, Seagate published its full third-quarter results. Sales were indeed $2.6 billion, a 22% year-over-year drop. Adjusted gross margins came in even lower than the updated guidance, stopping at 22.7%. Non-GAAP earnings tumbled from $0.77 to $0.22 per share, far below Wall Street's $0.37 consensus estimate.
That evening, share prices fell another 19%.
Now what: The pain didn't end there. Seagate's stock price has declined by another 13% through the first week and a half of May, and the losses add up to 67% over the last 52 weeks. The company's credit rating is now on a negative watch, as the rating firms now doubt that Seagate can live up to its financial obligations in the long run.
CEO Steve Luczo chalks all of this up to "short-term dynamics of our industry," with growing demand for the kind of affordable large-scale storage solutions that only magnetic platters can provide.
Seagate is putting its money where Luczo's mouth is, stoically announcing a $0.63 dividend payment per share right alongside the final Q3 report. That's 286% of Seagate's adjusted earnings, or 170% of the company's free cash flow in the quarter. At current share prices, this works out to a kingly 13.4% dividend yield. But unless Luczo can deliver on his promises of an end to difficult "short-term dynamics," that dividend policy simply isn't sustainable.
If that rebound is coming up soon, Seagate should bounce back from these deep, dark depths. But if we're truly reaching the end of the magnetic-disk era in mass data storage, the stock will just keep on falling. And since both outcomes are entirely possible, there are big downside risks for both buyers and short-sellers. I prefer to simply keep my hands off this difficult stock today.
The article Why Seagate Technology PLC Plunged 36.8% in April originally appeared on Fool.com.
Anders Bylund has no position in any stocks mentioned. The Motley Fool has no position in any of the stocks mentioned. Try any of our Foolish newsletter services free for 30 days. We Fools may not all hold the same opinions, but we all believe that considering a diverse range of insights makes us better investors. The Motley Fool has a disclosure policy.
Copyright 1995 - 2016 The Motley Fool, LLC. All rights reserved. The Motley Fool has a disclosure policy.