Why Seagate Technology, Groupon, and Molina Healthcare Slumped Today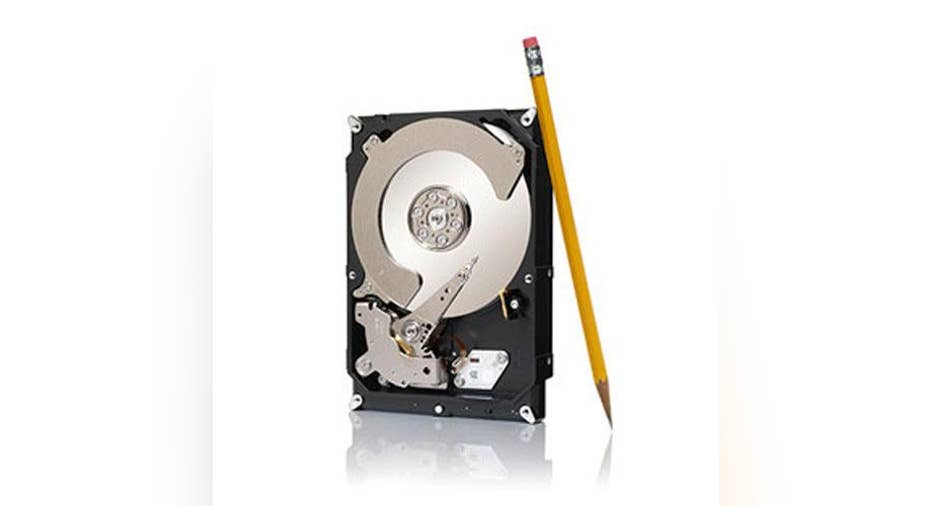 Image: Seagate Technology.
Friday ended the month of April on a down note, with losses of half a percent or less for major market benchmarks essentially reducing gains for the full month to just fractions of a percentage point. The ongoing onslaught of earnings releases contributed to a negative tone among investors, and general concerns about the ability for the stock market to push further toward new all-time record highs seemed to build on themselves.
Rising prices in the gold market helped push materials stocks sharply higher, but many companies suffered big declines in their share prices. Among the worst performers on the day were Seagate Technology , Groupon , and Molina Healthcare .
Seagate Technology plunged 19% after reporting its fiscal third-quarter financial results. The maker of hard-disk drives and other storage products said that its revenue fell by 22%, and that its earnings fell well short of the consensus forecast among investors, prompting an initial decline in the shares. Analysts later jumped in and added their own negative thoughts, pointing out that the rise of cloud computing has made traditional hard-drive products less important for individual users.
Seagate hopes that the need for enterprise servers will sustain a market for its storage products into the future. But the rising availability and affordability of flash memory and other alternative storage solutions could continue to weigh on Seagate's results until the company can implement a more long-term strategy for adapting to the changing industry environment.
Groupon fell 18% in the wake of its first-quarter earnings report, which included tepid revenue gains and a net loss. Investors were also displeased about the company's guidance for 2016, with both sales and adjusted EBITDA projections suggesting a weaker growth trajectory than those following the stock were expecting to see.
The budding e-commerce company added almost a million new customers during the period, but CEO Rich Williams left the door open to further contraction in the number of international markets Groupon is serving. Williams admitted that the company has further to go before it will reach its lofty goals to go beyond its daily deals roots to become a successful broad e-commerce giant. What's unclear is whether Groupon will be able to compete effectively in time to prevent it from getting lost in a crowd of competition.
Finally, Molina Healthcare dropped 19%. The health insurer reported a 37% rise in revenue during the first quarter of 2016, but net income fell by a seventh, to $24 million, producing earnings of $0.43 per share. Medicare care ratios rose to near 90%, showing the challenges that the company is facing in collecting enough premium revenue to cover losses and leave enough for a reasonable profit margin.
CEO Mario Molina argued that the company was still on track with its long-range vision despite the lackluster results, and he pointed to recent acquisitions and Molina's efforts to bring in nearly 700,000 new members. Nevertheless, investors weren't happy with the company's earnings guidance for the full 2016 year either, and that prompted the share-price decline.
The article Why Seagate Technology, Groupon, and Molina Healthcare Slumped Today originally appeared on Fool.com.
Dan Caplinger has no position in any stocks mentioned. The Motley Fool has no position in any of the stocks mentioned. Try any of our Foolish newsletter services free for 30 days. We Fools may not all hold the same opinions, but we all believe that considering a diverse range of insights makes us better investors. The Motley Fool has a disclosure policy.
Copyright 1995 - 2016 The Motley Fool, LLC. All rights reserved. The Motley Fool has a disclosure policy.