Why Scorpio Tankers Inc. Stock Spiked 10% on Monday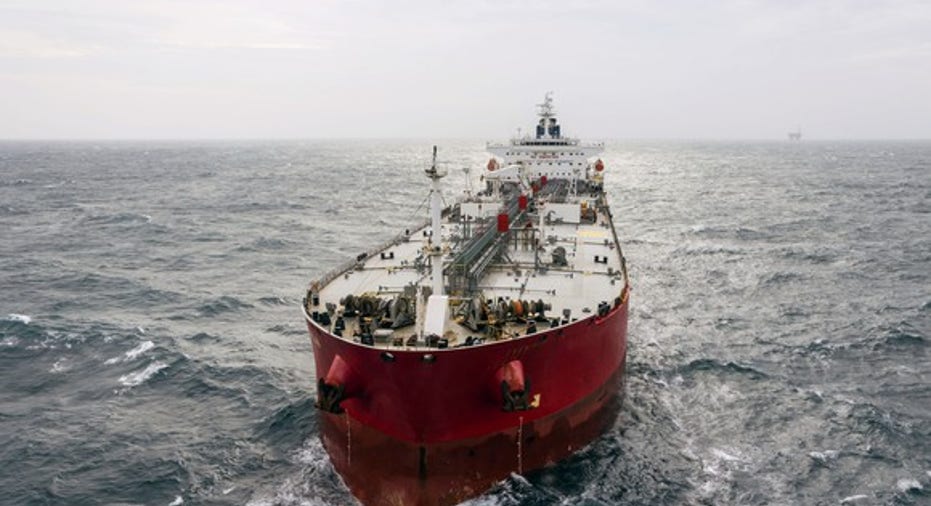 What happened
Tanker operator Scorpio Tankers (NYSE: STNG) saw its stock jump nearly 16% in early Monday trading, before walking back that gain to just under 11% in the final minutes of trading Monday.
So what
This being earnings season, you might expect Scorpio's stock surge to have something to do with an earnings report -- and you'd be right. On Monday, Scorpio reported fiscal Q4 and full-year 2016 earnings.
Actually, "fiscal losses" would be the more precise term. Scorpio reported an $0.18 per-share net loss for the fourth quarter, and a $0.15 per-share loss for the year. Both results were disappointing relative to the profits earned in the corresponding year-ago periods ($0.20 earned in Q4 2015, and $1.20 earned in fiscal 2015 as a whole). Nevertheless, Scorpio's loss appears to have been narrower than the $0.19 Wall Street had projected it would lose for Q4.
The fact that Scorpio reported a lower-than-expected per-share loss despite buying back nearly 3 million shares during the year (lowering the share count, and concentrating losses among fewer shares outstanding) made the "earnings beat" even more impressive.
Image source: Getty Images.
Now what
Management did not provide guidance for the coming year in conjunction with its earnings release, but analysts seem optimistic. The consensus of analysts polled by Yahoo! Finance shows an expectation for $0.18 per sharein positive profits at Scorpio Tankers this year.
That said, trends on the Baltic Tanker Clean Index(which tracks shipping rates chargeable for transportation of refined petroleum products) are showing a market downturn in the first six weeks of February, with rates dropping 33% since the start of the year. If Scorpio is to improve its results and reverse last year's loss for a 2017 profit, business had better pick up soon.
10 stocks we like better than Scorpio TankersWhen investing geniuses David and Tom Gardner have a stock tip, it can pay to listen. After all, the newsletter they have run for over a decade, Motley Fool Stock Advisor, has tripled the market.*
David and Tom just revealed what they believe are the 10 best stocks for investors to buy right now...and Scorpio Tankers wasn't one of them! That's right -- they think these 10 stocks are even better buys.
Click here to learn about these picks!
*Stock Advisor returns as of February 6, 2017.
Rich Smith has no position in any stocks mentioned. The Motley Fool has no position in any of the stocks mentioned. The Motley Fool has a disclosure policy.