Why Scorpio Tankers Inc. Stock Sank 16% in January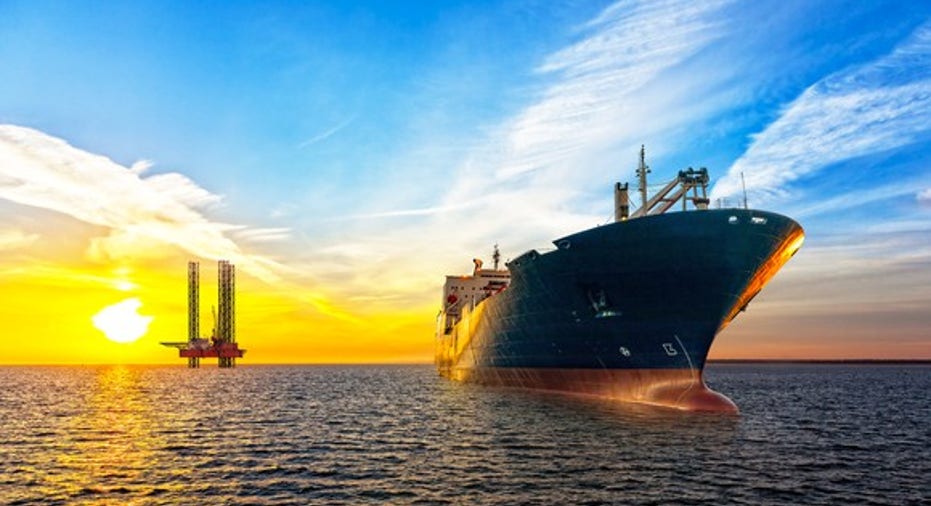 What happened
Shares of crude oil tanker operator Scorpio Tankers (NYSE: STNG) retreated 15.5% in the first month of the new year, entering January at $4.53 a share but exiting at only $3.83.
So what
So what went wrong? (And given that the stock has given up a further 3% in February, what is still going wrong?)
In four short words: the "Baltic Dirty Tanker Index" (BDTI). This index, which tracks average industry rates for chartering "dirty" tankers transporting crude oil (as opposed to "clean" tankers that transport refined petroleum products such as gasoline or diesel fuel), has declined 22% since the new year began, falling from 1,088 points to a recent low of 846 points. With Scorpio Tankers unable to charge as much for its oil-carrying services as it once did, its stock is now in the tank itself.
Is the sun setting on Scorpio Tankers stock? Image source: Getty Images.
Now what
How bad will things get? We'll get our next reading on that question in less than a week, when Scorpio Tankers reports its fiscal Q4 and full-year earnings -- due out on Monday, Feb. 13. Don't get your hopes up for the prospect of an improvement, though.
Analysts who follow Scorpio are warning that the company, which earned $0.21 per share in Q4 2015, will reverse course and report a loss of $0.19 per share for Q4 2016. Full-year earnings ($1.21 per share a year ago) will likewise probably show a loss of $0.06 per share. And full-year revenue is expected to decline 31% year over year, while quarterly results are expected to show a 42% decline -- indicating that things are getting worse, not better, for the company as time goes on.
On the plus side, this creates a lot of room for an upside surprise if Scorpio manages to report results that are simply less awful than Wall Street anticipates. On the downside, few analysts seem to think that scenario will come to pass.
10 stocks we like better than Scorpio TankersWhen investing geniuses David and Tom Gardner have a stock tip, it can pay to listen. After all, the newsletter they have run for over a decade, Motley Fool Stock Advisor, has tripled the market.*
David and Tom just revealed what they believe are the 10 best stocks for investors to buy right now... and Scorpio Tankers wasn't one of them! That's right -- they think these 10 stocks are even better buys.
Click here to learn about these picks!
*Stock Advisor returns as of February 6, 2017
Rich Smith has no position in any stocks mentioned. The Motley Fool has no position in any of the stocks mentioned. The Motley Fool has a disclosure policy.