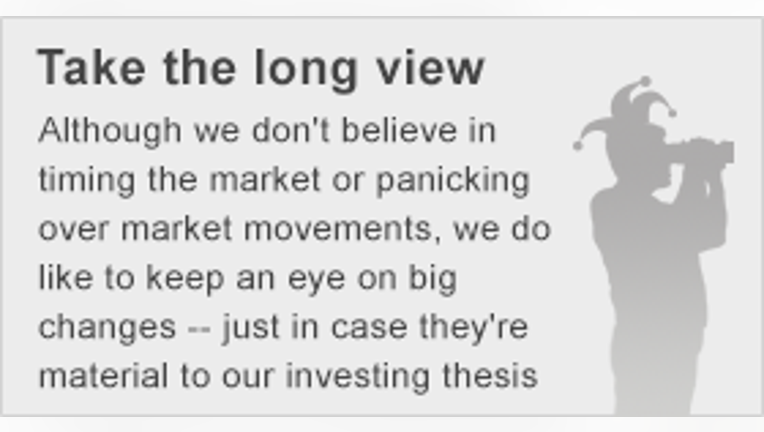 What: Shares of Santander Consumer USA Holdings are trading higher by about 18% as of 3:30 p.m. ET after the company filed its annual report with the Securities and Exchange Commission.
So what: On March 23, Santander Consumer indicated that it was unable to timely file its annual report for the 2015 fiscal year. Today, March 31, the company has filed its annual report, and inside it disclosed progress on its efforts to shift its core business.
Following on a February press release, the annual report notes that the company sold its $900 million personal loan portfolio. It was previously reported that JPMorgan was the buyer. It also disclosed that the company notified its retail partners that it would no longer fund new point-of-sale credit applications on April 11, 2016, another shift in its move away from unsecured personal loans.
Now what: Santander Consumer is slowly putting down investor concerns one by one. That the company's shares could jump 18% due to the filing of its annual report shows just how pessimistic the market had become.
The article Why Santander Consumer USA Holdings Inc. Stock Jumped Today originally appeared on Fool.com.
Jordan Wathen has no position in any stocks mentioned. The Motley Fool has no position in any of the stocks mentioned. Try any of our Foolish newsletter services free for 30 days. We Fools may not all hold the same opinions, but we all believe that considering a diverse range of insights makes us better investors. The Motley Fool has a disclosure policy.
Copyright 1995 - 2016 The Motley Fool, LLC. All rights reserved. The Motley Fool has a disclosure policy.