Why Sage Therapeutics Jumped Today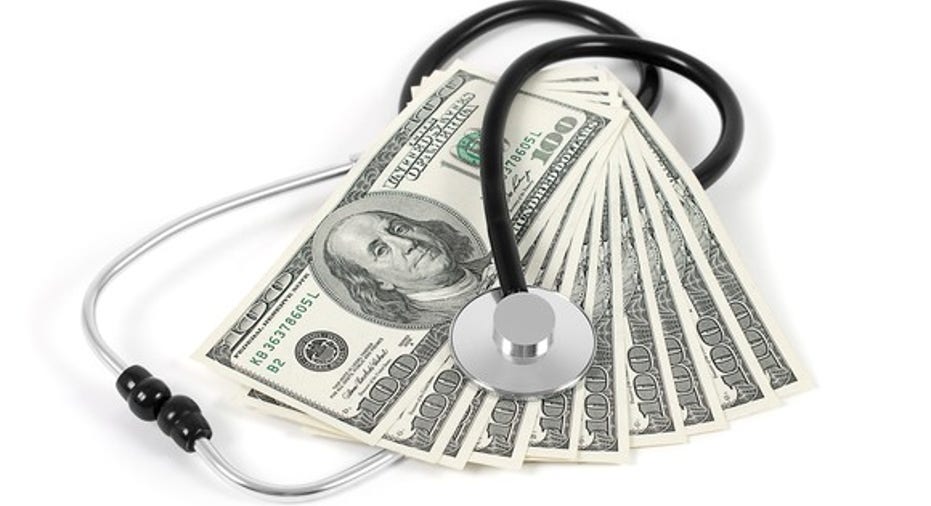 What happened
After releasing encouraging data from Part A of a Phase 2 trial, shares of SAGE Therapeutics (NASDAQ: SAGE), aclinical-stage biotech focused on diseases of the central nervous system, rose by 14% as of 3:20 p.m. EST on Monday.
So what
Sage Therapeutics announced top-lineresults froma Phase 2 clinical trial study of SAGE-217, the company's orally administereddrug that is being researched as a hopeful treatment of major depressive disorder (MDD).
Data from the trial showed that SAGE-217 met the study's primary endpoint, which was to evaluate that the drug was safe and well-tolerated by patients.
The trial also looked at how SAGE-217performed on the Hamilton Rating Scale for Depression (HAM-D) total score. The baseline for the trial was a HAM-D total score of 27.2. At day 15, patients who used SAGE-217 demonstrated a mean reduction of 19.9 points at Day 15. In addition, 11 of the 13 patients in the trial showed at least a 50% reduction of their HAM-D score, while 8 of 13 patients achieved remission.
Image source: Getty Images.
Dr. Jeff Jonas, Sage's CEO, stated that the company was "highly encouraged" by the data, though he recognized that the study was limited in scope. In response, Sage is moving forward with a placebo-controlledPhase 2 study of SAGE-217.
Traders cheered the news, sending shares up today.
Now what
While Sage's clinical data is certainly noteworthy, investors should do their best to remember that drugs that promise to treat depression are notorious for flaming out in late-stage studies. That's because the placebo effect can be quite potent when dealing with depressed patients who are involved in a clinical trial.Justask investors of Alkermes. The company owns a promising depression drug called ALKS-5461 that performed well in early clinical studies but stumbled in larger trials. That caused shares to crater 44% in a single day. Alkermes is still moving forward with ALKS-5461, but this case study does highlight the big swings that can occur between trials.
Looking beyond SAGE-217, investors can look forward to two upcoming data readouts for a drug called SAGE-547. Sage is set to report data from a Phase 3 trial studying SAGE-547 as a hopeful treatment of super-refractory status epilepticus in the first half of 2017, while data from a Phase 3 trial of the drug in treating postpartum depression is expected in the latter half of the year.
All in all, Sage provides thrill-seeking biotech investors with plenty of catalysts to look forward to.
10 stocks we like better than Sage TherapeuticsWhen investing geniuses David and Tom Gardner have a stock tip, it can pay to listen. After all, the newsletter they have run for over a decade, Motley Fool Stock Advisor, has tripled the market.*
David and Tom just revealed what they believe are the 10 best stocks for investors to buy right now...and Sage Therapeutics wasn't one of them! That's right -- they think these 10 stocks are even better buys.
Click here to learn about these picks!
*Stock Advisor returns as of February 6, 2017.
Brian Feroldi has no position in any stocks mentioned. The Motley Fool recommends Alkermes. The Motley Fool has a disclosure policy.