Why Ryder System Stock Just Tumbled 12%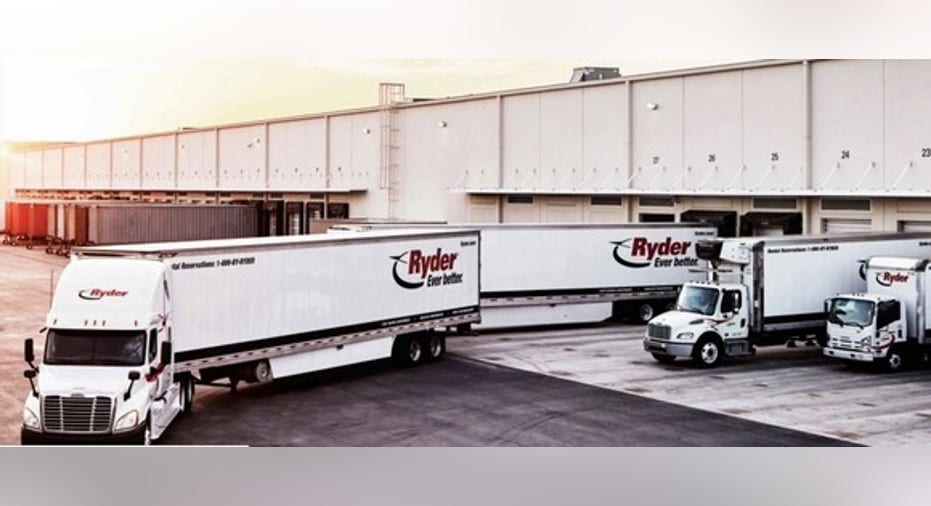 What happened
Shares of truck rental and "transportation solutions" company Ryder System (NYSE: R) are tumbling, down 12.2% as of 2 p.m. EDT.
So what
It was an earnings report that sent Ryder low. Tuesday morning, Ryder released its fiscal first-quarter 2017 earnings, reporting sales gains of 7% ($1.75 billion) in comparison to last year's Q1 -- but profits down 32% at just $0.71 per diluted share.
There are at least two ways of looking at these numbers. On the one hand, Ryder beat analyst estimates for sales. (Zacks estimates averaged out to $1.69 billion for the quarter.) On the other hand, Ryder clearly missed analyst projections for $0.84 per share in profits.
Image source: Ryder System.
Now what
Things could get even worse before they get better. In addition to reporting its earnings for last quarter, Ryder issued new guidance for Q2 2017, and for this whole year. According to management, Ryder is likely to earn between $0.79 and $0.89 this current quarter. (Analysts had predicted $1.35.) Management also said earnings for the full year will range between $3.90 and $4.20 per share. (Analysts had predicted $5.23.)
Thus, not only did Ryder miss expectations last quarter, it's also probably going to miss this quarter as well -- and then proceed to keep on missing estimates all year long.
No wonder investors are abandoning the stock. Ryder has basically just told us that it's on course to post its third year in a row of declining earnings. Even at a new and improved valuation of just 15 times earnings, this stock may be no bargain at all.
10 stocks we like better than Ryder SystemWhen investing geniuses David and Tom Gardner have a stock tip, it can pay to listen. After all, the newsletter they have run for over a decade, Motley Fool Stock Advisor, has tripled the market.*
David and Tom just revealed what they believe are the 10 best stocks for investors to buy right now... and Ryder System wasn't one of them! That's right -- they think these 10 stocks are even better buys.
Click here to learn about these picks!
*Stock Advisor returns as of April 3, 2017
Rich Smith has no position in any stocks mentioned. The Motley Fool has no position in any of the stocks mentioned. The Motley Fool has a disclosure policy.