Why Royal Gold, Inc.'s Shares Moved Up 10.6% in March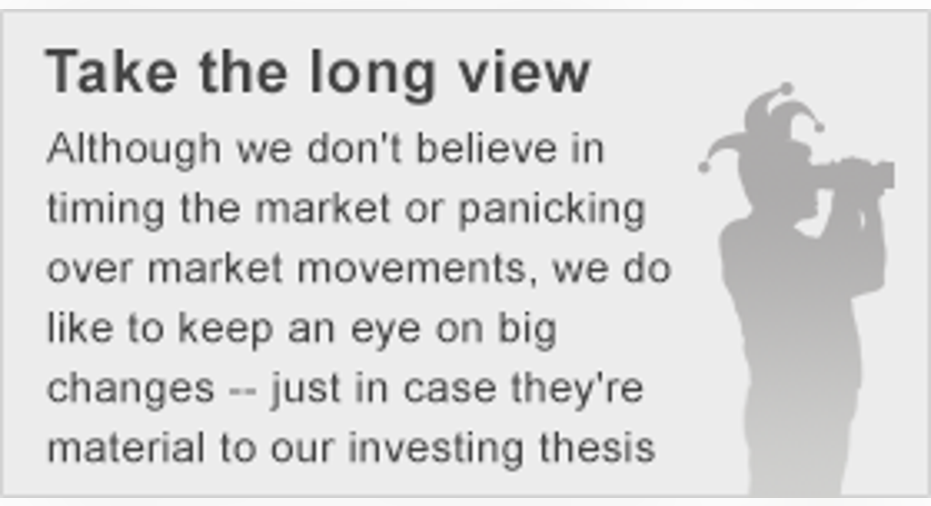 Image source: Royal Gold.
What: Royal Gold's shares rose over 10.5% last month. That beat out streaming competitors Silver Wheaton and Franco-Nevada , which ended the month with gains of 5% and 3%, respectively.
So what: Royal Gold, Silver Wheaton, and Franco-Nevada are streaming companies. That means they provide miners up-front cash payments for the right to buy gold and silver at reduced costs in the future. It's a pretty good deal for Royal Gold and its peers, since they get to lock in low precious-metals costs without the need to do any of the hard work of mining. And right now, miners love these deals because they're struggling financially amid low commodity prices and, quite simply, need the cash. Basically, it's a good time to be a streaming company. That's why this trio has been able to ink streaming deals and grow their "production."
All of that said, there wasn't any particular news out of Royal Gold that explains why it gained so much more than its direct competitors last month. However, Royal Gold is the only streaming company that hasn't issued shares so far this year, one of the main ways these companies raise capital to fund deals. Silver Wheaton just sold $550 million worth of shares, and Franco-Nevada sold over $900 million worth in late February.
Although issuing shares is good in the sense that both streaming companies are investing in future production, there are near-term impacts, too. For example, Silver Wheaton's investment is in an early stage mine that won't provide much return in the near term despite the issuance of stock. It's also worth noting that Silver Wheaton has plans to buy back shares because it believes its stock is undervalued, an odd juxtaposition with the stock sale. Meanwhile, the size of Franco-Nevada's stock sale was increased by over 66%, well more than it needed to fund its recent deal. In other words, there's likely to be some near-term dilution at these companies.
Royal Gold isn't in the same boat, since it hasn't issued any stock this year. So it's understandable that investors looked just a little more favorably on the shares last month.
Now what: Streaming companies such as Royal Gold have had a "golden" opportunity to take advantage of miners the past couple of years. That's been good for the businesses, even though low precious-metals prices have been hampering their top and bottom lines. Although Royal Gold is far from a wallflower, it hasn't done anything on the deal front so far this calendar year. That's not good or bad, but it means that Royal Gold also hasn't sold any stock, something that appears to be a mixed blessing at peers Silver Wheaton and Franco-Nevada. If a good deal comes along, however, Royal Gold will certainly join the party, so don't get too caught up in the March machinations. It's still full stream ahead (sorry, it had to be said) for Royal Gold and its peers.
The article Why Royal Gold, Inc.'s Shares Moved Up 10.6% in March originally appeared on Fool.com.
Reuben Brewer has no position in any stocks mentioned. The Motley Fool owns shares of Silver Wheaton. (USA). Try any of our Foolish newsletter services free for 30 days. We Fools may not all hold the same opinions, but we all believe that considering a diverse range of insights makes us better investors. The Motley Fool has a disclosure policy.
Copyright 1995 - 2016 The Motley Fool, LLC. All rights reserved. The Motley Fool has a disclosure policy.