Why Rofin-Sinar Technologies Shares Soared Today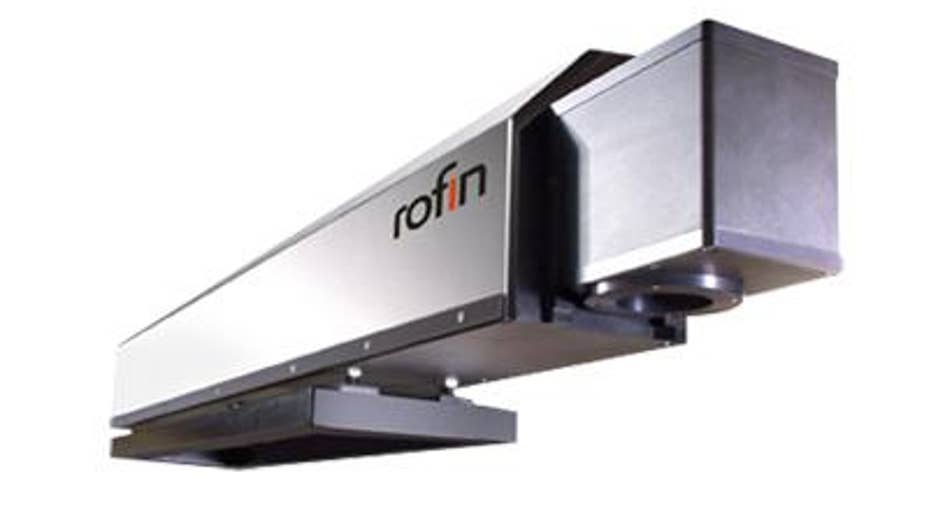 Image source: Rofin.
What: Shares of laser specialist Rofin-Sinar Technologies have soared today, up 38% as of 12:28 p.m. ET, after entering into an agreement to be acquired by Coherent .
So what: Larger peer Coherent is scooping up Rofin for $32.50 per share, valuing the smaller company at $942 million. Coherent CEO John Ambroseo says the two companies will complement each other and accelerate growth opportunities while increasing scale. The combined entity will be more diversified and better able to serve customer needs.
Now what: The deal is expected to be accretive to earnings per share in the first full year after closing, and Coherent says it should realize $30 million in annualized run rate synergies within the first 18 to 24 months after closing. This will be accomplished through greater efficiencies across the board and leveraging the scale of the combined company. There will also be some cost savings in R&D expenses. Coherent will fund the purchase with cash on hand in addition to debt financing. The deal is expected to close within six to nine months.
The article Why Rofin-Sinar Technologies Shares Soared Today originally appeared on Fool.com.
Evan Niu, CFA has no position in any stocks mentioned. The Motley Fool recommends Rofin-Sinar Technologies. Try any of our Foolish newsletter services free for 30 days. We Fools may not all hold the same opinions, but we all believe that considering a diverse range of insights makes us better investors. The Motley Fool has a disclosure policy.
Copyright 1995 - 2016 The Motley Fool, LLC. All rights reserved. The Motley Fool has a disclosure policy.