Why Rite Aid, H&R Block, and NantKwest Slumped Today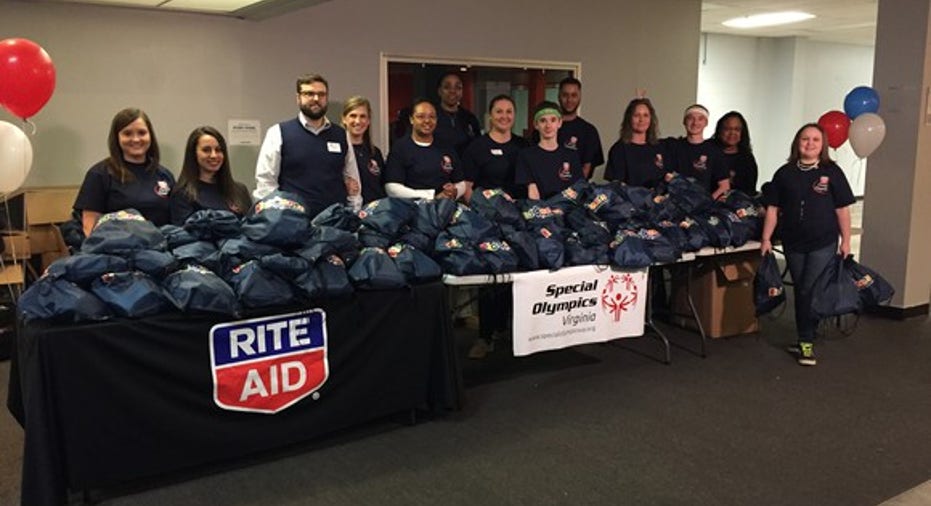 Tuesday was a relatively quiet day for the stock market, with the Nasdaq Composite pushing further into record-high territory even as the S&P 500 and Dow Jones Industrials posted very small declines. The ongoing tension between a strong U.S. economy and numerous potential threats from the geopolitical and global economic environment continued, and that's a key reason why there have been so many days of minimal changes in stock market indexes lately. Yet among individual stocks, there were definitely some companies facing troubles, and Rite Aid (NYSE: RAD), H&R Block (NYSE: HRB), and NantKwest (NASDAQ: NK) were among the worst performers on the day. Below, we'll look more closely at these stocks to tell you why they did so poorly.
Rite Aid once again faces new merger questions
Shares of Rite Aid dropped 8% after reports surfaced that federal regulators are directing even more scrutiny at the drugstore chain's potential merger with industry rival Walgreens Boots Alliance (NASDAQ: WBA). The deal has already hit several roadblocks along the way, forcing the parties to find divestitures to satisfy antitrust concerns and leading Walgreens to cut its proposed purchase price for Rite Aid. Yet now, even after all the concessions that Rite Aid has made, the prospect for further questioning makes the odds even worse that the merger will take place as planned. That would be a particularly difficult outcome for Rite Aid, and the declines in its stock price reflect the about-face that having to figure out a way forward as an independent company would require from the drugstore chain.
Image source: Rite Aid.
H&R Block faces a leadership transition
H&R Block stock fell 6% in the wake of the announced departure of CEO Bill Cobb. The tax preparation giant said that Cobb will retire as chief executive and from the board of directors as of July 31, and it has named Thomas Gerke as interim CEO as of Aug. 1. Cobb is seen as having done a good job of bringing H&R Block back from difficult times, with an increased emphasis on tax prep rather than some more controversial businesses like finance. However, the prospects for tax reform that could dramatically simplify taxes for average Americans could pose a major threat to H&R Block's business model, and having to deal with a transition in leadership at the same time puts H&R Block at somewhat of a disadvantage compared to its peers in the space.
NantKwest gives back some ground
Finally, shares of NantKwest declined 17%. The clinical-stage biotechnology company likely saw traders take profits after last week's huge run-up following the granting of Investigational New Drug status to its NANT cancer vaccine. The designation from the U.S. Food and Drug Administration allows the company to use early stage clinical trials to look at how the vaccine works with pancreatic cancer patients. However, with the stock having risen by more than 50% between last Tuesday and yesterday, investors apparently decided that the extent of the gains in NantKwest stock had gotten ahead of themselves. Shareholders will want to look closely at NantKwest's upcoming presentation at a healthcare conference later this week to find out the latest about the company's future plans.
Offer from The Motley Fool: The 10 best stocks to buy nowMotley Fool co-founders Tom and David Gardner have spent more than a decade beating the market. In fact, the newsletter they run, Motley Fool Stock Advisor, has tripled the S&P 500!*
Tom and David just revealed their ten top stock picks for investors to buy right now.
Click here to get access to the full list!
*Stock Advisor returns as of 5/1/2017.
Dan Caplinger has no position in any stocks mentioned. The Motley Fool has no position in any of the stocks mentioned. The Motley Fool has a disclosure policy.