Why RetailMeNot Inc. Stock Popped Today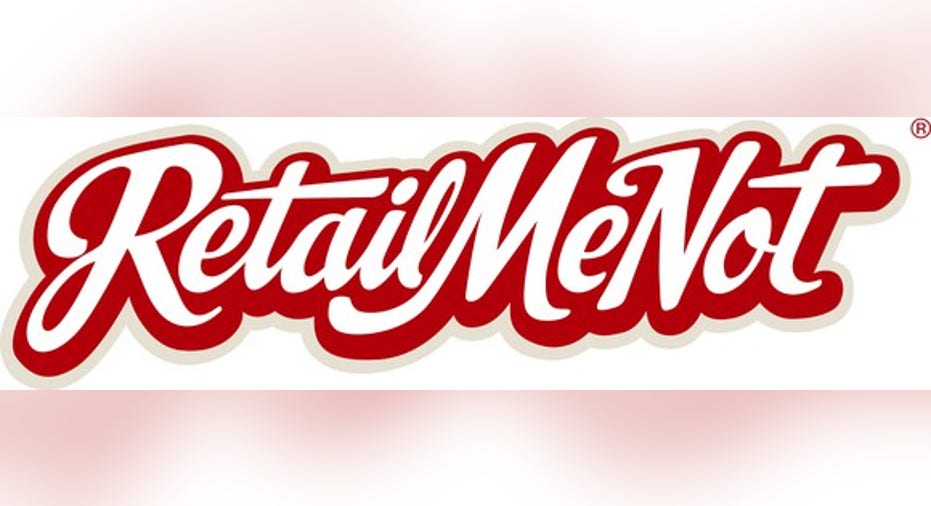 What happened
Shares of RetailMeNot Inc. (NASDAQ: SALE) were up 19.6% as of 12:15 p.m. EST Tuesday after the company announced stronger-than-expected fourth-quarter 2016 results.
So what
Quarterly revenue climbed 17% year over year, to $96.9 million, while adjusted earnings before interest, taxes, depreciation, and amortization (EBITDA) declined 3.6%, to $29.7 million. On the bottom line, adjusted net income fell 4.2%, to $18.3 million, and -- thanks to share repurchases over the past year -- adjusted net income per share increased by a $0.01, to $0.37.
Image source: RetailMeNot.
For perspective, these results were near the high end of RetailMeNot's latest financial guidance, which called for revenue in the range of $90 million to $98 million, and adjusted EBITDA of $25 million to $30 million. And analysts, on average, were expecting lower revenue of $95.5 million, with adjusted earnings of $0.31 per share.
"During 2016 we continued to make strides toward our long-term goal of becoming a leading savings destination for consumers," stated RetailMeNot founder and CEO Cotter Cunningham. "While the year had its challenges, we closed out the fourth quarter on a positive note and believe we are well positioned to capitalize on our initiatives in 2017 and beyond."
Now what
For the current quarter, RetailMeNot anticipates revenue in the range of $62.5 million to $71.5 million -- the midpoint of which is above the $64.2 million investors were expecting -- and adjusted EBITDA of $7.5 million to $11.5 million.
Finally, for full-year 2017, RetailMeNot expects revenue of $296 million to $326 million, and adjusted EBITDA of $50.5 million to $60.5 million. Here again, Wall Street was modeling lower full-year 2017 revenue of roughly $296 million.
In the end, given this solid quarterly beat and encouraging forward outlook, it's no surprise to see RetailMeNot stock climbing higher today.
10 stocks we like better than RetailMeNotWhen investing geniuses David and Tom Gardner have a stock tip, it can pay to listen. After all, the newsletter they have run for over a decade, Motley Fool Stock Advisor, has tripled the market.*
David and Tom just revealed what they believe are the 10 best stocks for investors to buy right now... and RetailMeNot wasn't one of them! That's right -- they think these 10 stocks are even better buys.
Click here to learn about these picks!
*Stock Advisor returns as of February 6, 2017
Steve Symington has no position in any stocks mentioned. The Motley Fool has no position in any of the stocks mentioned. The Motley Fool has a disclosure policy.