Why Restoration Hardware, Gold Fields International, and Unisys Jumped Today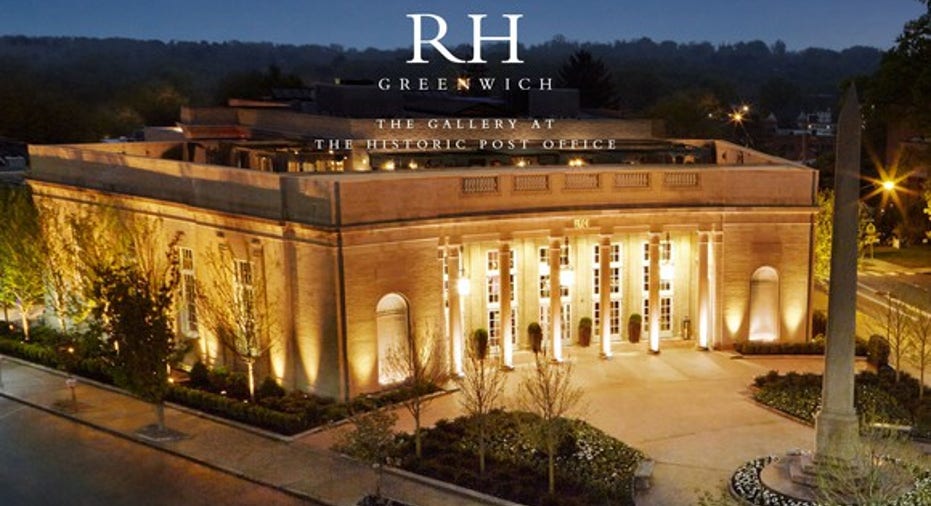 Image source: Restoration Hardware.
Sometimes, investors seem to focus on a single future event and stay in a holding pattern until that event happens. Wednesday's quiet stock market action was an example of that phenomenon, and gains early in the day gave way to a gentle downtrend in the afternoon in anticipation of the coming U.K. vote on whether to remain within the European Union. The vote will take place tomorrow, and results are expected in time for the U.S. markets to open on Friday morning. Until then, the overall tone of the market is likely to be one of uncertainty, and major market benchmarks reflected that tone today, falling around a quarter percent. Nevertheless, some stocks posted solid gains, and Restoration Hardware , Gold Fields International , and Unisys were among the best performers in the market Wednesday.
Restoration Hardware climbed 7% after analysts at BB&T suggested that the high-end home furnishings chain should consider a combination with industry peer Williams-Sonoma. Given the tough conditions in the retail environment right now, merger and acquisition activity would serve the dual purpose of discovering synergies between currently separate firms and reducing the level of competition within the industry. Restoration Hardware in particular has had to deal with an overall slowdown at the upper end of the retail spectrum, and the company has cited weakness in former energy-boom areas of the country that are now struggling because of the plunge in crude oil prices. Restoration Hardware hasn't made any public overtures toward major M&A activity, but even the hint of that being a possibility was enough to get investors excited today.
Gold Fields International rose 6% in the wake of getting an upgrade from analysts at RBC. The price of gold didn't move substantially on Wednesday, taking away what is a typical source of support for gold mining stocks like Gold Fields. But the RBC analysts believe that a promising future for the company's South Deep mine could help boost its overall performance, and Gold Fields also stands to gain substantially if some of its assets in areas like Ghana and Australia pan out better than the somewhat pessimistic assessment that market participants have right now. If gold prices continue their climb from the beginning of the year, then that could be even further impetus to keep Gold Fields stock moving in the right direction.
Finally, Unisys picked up 11%. The company was also a beneficiary of positive analyst action, this time from SunTrust Robinson Humphrey. Unisys received a buy rating, and the $11 per share price target represented a nearly 50% potential gain from where the stock closed Tuesday afternoon. The information technology company has fallen on hard times lately, with falling revenue producing substantial losses for the company. Yet even though those losses are expected to persist at least through 2017, a more positive long-term assessment for the long-suffering Unisys was enough to produce the sizable bounce in the share price. If moves like its recent alliance with Microsoft on cloud security work out well, then further gains could be in the offing for Unisys.
The article Why Restoration Hardware, Gold Fields International, and Unisys Jumped Today originally appeared on Fool.com.
Dan Caplinger has no position in any stocks mentioned. The Motley Fool recommends Restoration Hardware. Try any of our Foolish newsletter services free for 30 days. We Fools may not all hold the same opinions, but we all believe that considering a diverse range of insights makes us better investors. The Motley Fool has a disclosure policy.
Copyright 1995 - 2016 The Motley Fool, LLC. All rights reserved. The Motley Fool has a disclosure policy.