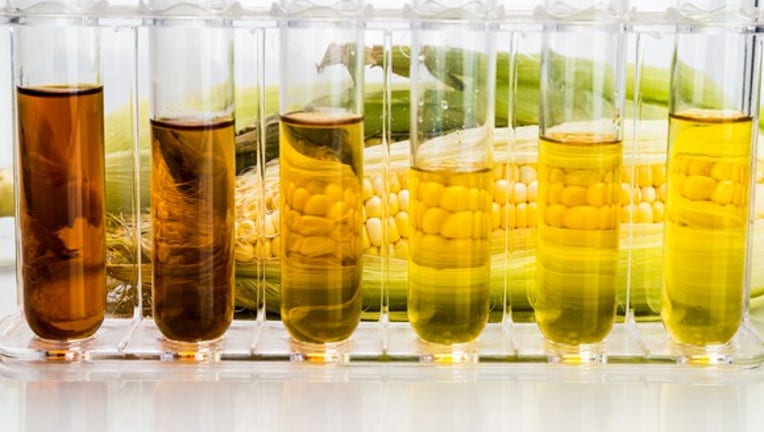 What happened
Shares of biofuel company Renewable Energy Group Inc. (NASDAQ: REGI) jumped 17.4% in March, according to data provided by S&P Global Market Intelligence, after reporting more financial progress to end 2016 than investors expected.
So what
Gallons sold jumped 58% from a year ago to 155.9 million, and average selling price increased 13% to $3.05. That helped drive revenue 45% higher to $560.4 million; the company swung from a net loss to a profit of $20.2 million.
Image source: Getty Images.
The bumps in sales and earnings were driven by an expiring tax incentive that isn't expected to be renewed. Tax and regulatory incentives for biofuels have long driven demand, but Renewable Energy Group has to take advantage of them when they are available.
Now what
Despite the regulatory challenges, analysts are expecting earnings to remain fairly strong for Renewable Energy Group. After adjusted earnings of $1.50 per share in 2016, expectations are for $1.18 per share in earnings this year. That may be tough with less regulatory help. But right now investors are seeing upside in the biofuel business, and if management can control costs and keep volume flowing through the system investors have reason to believe the wheel can keep on spinning.
10 stocks we like better than Renewable Energy GroupWhen investing geniuses David and Tom Gardner have a stock tip, it can pay to listen. After all, the newsletter they have run for over a decade, Motley Fool Stock Advisor, has tripled the market.*
David and Tom just revealed what they believe are the 10 best stocks for investors to buy right now... and Renewable Energy Group wasn't one of them! That's right -- they think these 10 stocks are even better buys.
Click here to learn about these picks!
*Stock Advisor returns as of April 3, 2017
Travis Hoium has no position in any stocks mentioned. The Motley Fool has no position in any of the stocks mentioned. The Motley Fool has a disclosure policy.